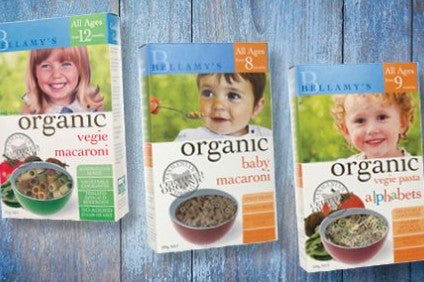 Under-scrutiny infant formula manufacturer Bellamy's Australia replaced its chief executive Laura McBain today (11 January), while forecasting a steep decline in annual profits.
Bellamy's chairman Rob Woolley said strategy and operations chief Andrew Cohen will replace McBain as CEO on an interim basis. Cohen, who had previously worked at management consultants Bain & Co., joined Bellamy's last year.
Bellamy's, which had seen its shares suspended since last month after requesting a trading halt, saw its stock fall almost 20% in the wake of the news to AUD5.35 (US$3.95) per share.
McBain's exit follows a turbulent time at the Tasmania-based formula maker. It emerged last month the performance of Bellany's has been hit by issues in China. In a trading update on 2 December, the group revealed it had seen "temporary volume dislocation" in Chinese sales channels adjusting to new import regulations put in place by Beijing last year. The group's shares had been trading at AUD12.09 per share prior to the trading update.
Alongside news of McBain's exit, Bellamy's issued an update on its financials. "The company's revenue and profitability have been impacted by lower-than-expected demand for Bellamy's infant formula, which has also led to increased inventory levels, excess ingredients and shortfall payments to suppliers," Bellamy's noted in a regulatory filing today.
As a result, the group said it expects full-year profits to be hit. Bellamy's forecast net and operating profit to total AUD13.2-21.6m and AUD22-26m respectively. In fiscal 2016, the group's net profit stood at AUD38.3m and EBIT at AUD54.3m. Operating margins are expected to drop from 22.2% in 2016 to a range of 10-12% this year.
Sales are also expected to fall year-on-year. The company reported sales of AUD245m in 2016 and expects to deliver revenue in the range of AUD220-240m this year.
Bellamy's stressed it is taking action to improve its performance, such as "amending" a "key" manufacturing contract with Fonterra, reducing production and implementing measures to "better manage inventory levels".
"The company continues to believe in the strength of its brand and products and global sales footprint. Bellamy's is focused on building a sustainable business that can execute on the significant, long-term opportunities in Australia and other markets," the group insisted.