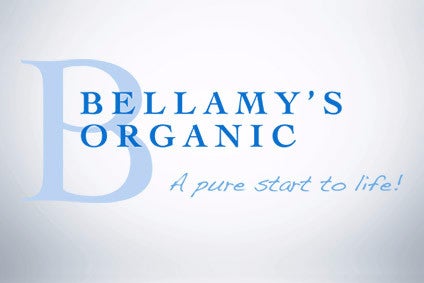 Infant formula maker Bellamy's Australia has said its 'Australian label' products sold through Australian retail, the daigou channel and China cross-border e-commerce "will not be impacted" by the firm missing a 2018 deadline to register some of its products for sale in China.
Bellamy's said last week it would miss a 1 January 2018 deadline set by China Food and Drug Administration (CFDA) to register its infant formula products for exports for sale in the country – but that it was "confident" it would achieve registration at a later date.
However, in an update for shareholders today (3 April), Bellamy's said "product manufactured and imported to China prior to 1 January 2018 can continue to be sold in China after 1 January 2018 until shelf life expiry".
Bellamy's said in the update issued to the Australian Securities Exchange: "We are also actively working with our China offline distributor SIIC to preserve continuity of supply of our 'Chinese label' (or Peoples' Republic of China) product during our registration process."