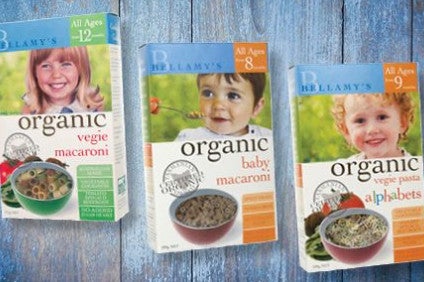 Infant formula maker Bellamy's Australia has offered to refund investors in a recent capital raising that funded a factory purchase, following a decision by Chinese authorities to suspended the plant's export licence.
Shareholders who paid for extra shares in the recent AUD45.5m (US$35.6m) capital raising will be able to hand them back and get their money refunded. They will be reimbursed by the company, with any capital shortfall to be underwitten by two major shareholders: Janchor Partners and Delta Partners.
The rights issue, announced last month, was to fund the acquisition of Camperdown Powder, a formula cannery in Melbourne with a licence to export to China.
However, on 7 July, Bellamy's said Chinese authorities had suspended Camperdown's export licence.
Bellamy's is confident the suspension will be overturned with CEO Andrew Cohen saying the company has now responded to China's Certification Accreditation Administration, the body which suspended the Camperdown licence.
He said: "We have now submitted via DAWR [Commonwealth Department of Agriculture & Water Resources] detailed responses to each of the enquiries raised by CNCA together with all required supporting documentation."
Bellamy's shares have been suspended from trading since 7 July following Camperdown's licence suspension. They are expected to resume trading on Thursday (20 July), the company said.
The company, meanwhile, released a trading update in a statement to the Australian Securities Exchange today, saying its sales and profitability have improved.
Bellamy's revenue is expected to be approximately AUD121m (US$94.6m) for the second half of its financial year, resulting in annual revenue of approximately AUD239m. A year ago, Bellamy's generated revenue of AUD244.6m but the last 12 months have seen the company's top line affected by its struggles in China, which have led to a challenging time for the business in recent quarters, including the departure of its CEO.