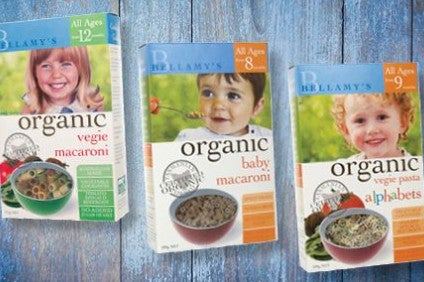 Infant formula maker Bellamy's Australia has upgraded its full year 2018 outlook after a strong start.
The company announced to the Australian Securities Exchange yesterday (11 October) that it has raised its target for FY2018 revenue growth to 15 to 20% from 5 to 10% previously on positive early results.
The company also upgraded guidance for its EBITDA margin target to 17 to 20% from 15 to 20%.
"Early results in FY18 have been positive and consequently Bellamy's is upgrading its FY18 guidance," it said.
This guidance excludes its Camperdown business which is still expected to generate an EBITDA loss of between AUD$1m (US$780,000) and AUD$2m.
Bellamy's said it sees "positive momentum" in its core business but noted challenges ahead for its turnround plan, including registration with the China Food and Drug Administration (CFDA).
Beijing has progressively tightened its food safety requirements for imports..
Bellamy's Camperdown Powder facility in Melbourne had its China import license reinstated in August after it was suspended in July.
But the company said said it needs a further registration from the CFDA, which it does not expect to get before 31 December, before the cannery can export.