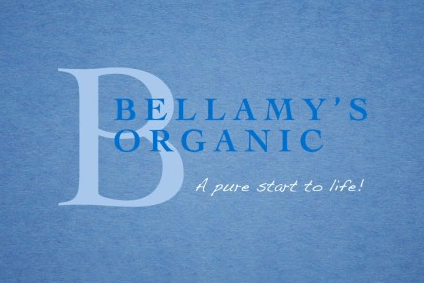 Infant and baby foods business Bellamy's Australia has seen revenue and earnings more than double in the first half of its financial year.
Bellamy's, which floated on the Australian Stock Exchange last year, booked net profit after tax of A$3.2m (US$2.5m) for the six months to the end of December, up from A$1.4m the previous year. EBIT stood at A$4.4m, compared to A$2m a year earlier.
The jump in profits came on the back of bumper sales growth. Revenue reached A$58.3m, versus A$24.1m for the corresponding period a year earlier.
Gross margins fell from 35.4% to 33.2% as its milk costs climbed as Bellamy's supply became "stretched" due to its rising sales. It said it had worked to "address this issue" and expects to feel the benefit in its annual results.
"The company's first-half result reflects a growing business that is delivering operationally," Bellamy's MD and CEO Laura McBain said yesterday (18 February). "Our objective is to continue growing both our domestic and export businesses through a focus on expanding our distribution networks and this has been clearly achieved over the past six months."
She added: "We are committed to expanding Bellamy's globally, with a focus on developing the brand's opportunities in Asia, particularly China and South East Asia. In addition, we have identified key markets for growth outside of Asia that are being considered." The company recently launched its organic formula in 160 Walmart stores in the Chinese city of Guangdong.