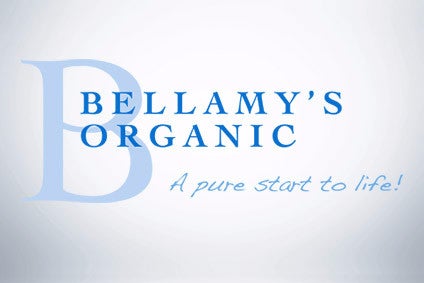 The chairman of infant formula maker Bellamy's Australia, Rob Woolley, has resigned amidst a boardroom shake-up pushed through by the company's largest single shareholder, The Black Prince Private Foundation.
Interim chairman Michael Wadley was subsequently removed from the board, as Black Prince moved to replace non-executive directors at a general meeting today (28 February). The purge came after trading in the infant formula maker's shares were voluntarily suspended following problems with exports to China.
And in a related move, Bellamy's announced that it may need to discuss supplies of infant formula products with additional suppliers after one of its manufacturers, Australian food group Bega Cheese, said it had agreed to sell spray drying and finishing capabilities to US-based infant formula business Mead Johnson.
Woolley's resignation was confirmed by Bellamy's in an announcement to the Australian Stock Exchange just hours before the new board line-up was announced. Woolley had publicly opposed Black Prince's move as "an unwanted distraction for the board and senior management" as the company worked towards lifting the voluntary suspension of trading in Bellamy's shares.
Two of Black Prince's four nominees were elected to the board – Chan Wai-Chan and Rodd Peters. Peters was previously described as "an authorised representative" of Black Prince. The nomination of Vaughan Webber was withdrawn before the general meeting and the nomination of Jan Cameron was not carried.
Black Prince had sought to remove four non-executive directors from the board: Patria Mann, Launa Inman, Michael Wadley and Charles Sitch. Wadley and Sitch were voted off the board while Inman resigned ahead of the vote. The motion to remove Mann was not carried.
Meanwhile, Bellamy's said despite the deal between Bega and Mead Johnson, it can continue to supply its customers and a manufacturing contract with Bega "remains in place". Bellamy's said the companies "continue to work closely together on their day-to-day operations".
However, as China will require Bellamy's infant formula products to be registered with the China Food and Drug Administration (CFDA) from that from 1 January 2018, for exported for sale in the country, Bellamy's said it may now need to seek CFDA registration discussions with other manufacturers, as well as Bega.
Bellamy's said it has "multiple alternatives available, including accessing the CFDA registration of an alternative canning line that currently produces Bellamy's products". The company said it is confident it can achieve registration "in a timely manner to preserve continuity of supply" for products to China beyond next January.