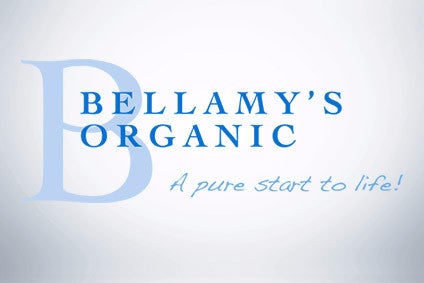 Infant formula manufacturer Bellamy's Australia has asked for an extension to the trading halt on its shares that was put in place last week after it emerged Chinese regulators had suspended its license to export products manufactured at one of its canning facilities.
In a statement today (11 July), Bellamy's said China's Certification and Accreditation Administration (CNCA) suspended the export licence of the group's recently acquired Camperdown Powder factory and had asked for "certain information" about operations at the site.
Bellamy's revealed the suspension was due to third-party allegations made to Chinese authorities over "historical filing and records" and "certain previous quality issues". Details of where these accusations originated were not provided.
The CNCA had not made any findings against Camperdown, Bellamy's stressed.
The Australian infant formula group also noted exports of its own branded products, Australian Label and Chinese Label, will not be impacted because they are not currently produced at the Camperdown site. "Bellamy's does not intend to process its products at the Camperdown facility until financial year 2H 2018. Until then the company will continue to rely on third-party manufacturers to manufacture its Chinese Label product into China."
The company said it will continue to upgrade operations at the facility, which it acquired last month, while its preparations to register Camperdown with China's Food and Drug Administration remain ongoing.
The company is due to provide the CNCA with further information on Saturday. "We are working closely with Australian trade officials to respond to CNCA's enquiries," Bellamy's CEO Andrew Cohen said. "We appreciate the important role that CNCA has in protecting Chinese consumers and we will diligently and comprehensively address all concerns and issues raised by CNCA."
Bellamy's requested trading in its shares remains suspended until 24 July.