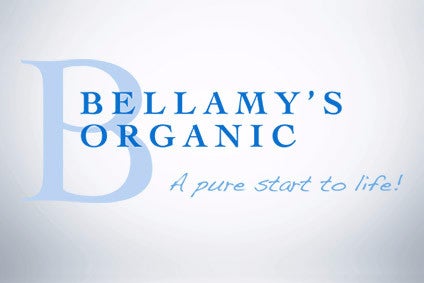 Infant-formula and baby-food supplier Bellamy's Australia swung back into the black in its most recent financial year but was unable to give full guidance for its new fiscal period amid continued uncertainty about a portion of the company's sales in China.
Bellamy's booked profit of AUD43.2m (US$31.5m) for the 12 months to 30 June, compared to a loss of AUD809,000 in the previous financial year. Revenue jumped 37% to AUD328.7m.
However, Bellamy's said "a longer than anticipated delay" in securing registration from Beijing for the sale directly in stores of Chinese-label infant formula meant it could only give sales guidance for the new financial year for its Australian-label business.
Bellamy's is still selling products in China, marketing its Australian-label formula through cross-border, e-commerce platforms in the country.
The company's Camperdown Dairy plant is manufacturing the Chinese-label formula for sale in China and submitted the application for the Bellamy's brand in December 2017.
Bellamy's said the factory has already received a registration from the SAMR for another customer and started manufacturing for that client earlier this year. Consequently, Bellamy's said it "remains confident" the site will secure the registration for the Bellamy's brand.
In a statement, chief executive Andrew Cohen said: "We remain confident in our application for [China] State Administration for Market Regulation registration. This registration specifically relates to Chinese-label product sold exclusively in offline channels in China. While this channel contributed less than 6% of Bellamy's sales in fiscal year 2018, we believe it represents an important future platform for growth and continue to plan for a winning distribution model pending approval."