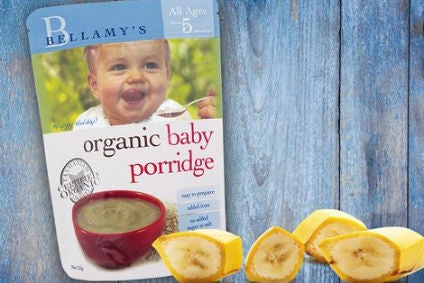 Bellamy's Australia, the infant formula producer, has booked a leap in annual sales and earnings on growth in China, as well as domestic expansion.
The company revealed its revenue increased by 95% to AUD244.6m (US$276.6m) in the year to the end of June.
CEO Laura McBain said the company experienced "strong growth" across all of its distribution channels in China as it was able to respond quickly to regulatory changes in the market that happened in the second half. The company also saw brand awareness increase in its domestic operations. "Bellamy's products are now distributed in more than 4,400 outlets nationally across all major retailers," McBain noted.
McBain said Bellamy's was able to push price increases through in order to offset increasing costs of organic raw materials. EBIT rose 342% to AUD54.3m while net profit rose to AUD38.3m, up 316%.
Earnings growth enabled the group to increase its investment in "people, infrastructure and marketing" and the company plans to invest AUD15-20m in the coming year to support continued growth, McBain said.