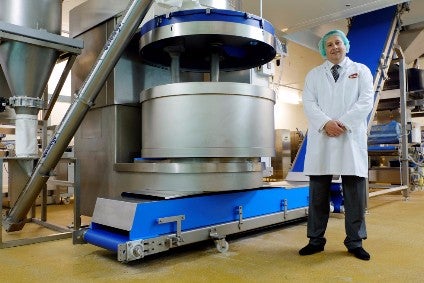 Bells Food Group is building a dedicated cake bakery next to its existing Dykehead site in Scotland as part of product development.
The UK firm plans to invest GBP500,000 (US$658,000) in the plant, which will become fully operational in about 15 months and create ten extra jobs, it said in a statement. Cake manufacturing will move to the new facility located in Shotts while the Dykehead Bakery will focus on pastry.
A planning application to redevelop what is a former council depot is likely to be lodged in the spring.
In September, Bells announced the launch of a dedicated pastry division – Bells Professional Pastry – after investing GBP3.6m. It offers a diverse range of puff and shortcrust pastry bases, lids, blocks, rolls and lattice cut shapes for the wholesale and retail markets.
Managing director Ronnie Miles said of the plans: "The investment in a dedicated cake bakery is the latest in a programme of capital expenditure and new product development across our sweet, savoury and pastry businesses. Subject to the scope of redevelopment work required, we hope to have it fully operational by Christmas 2018."