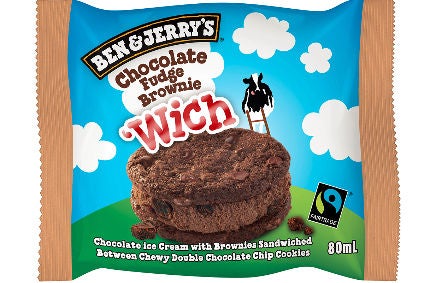 Unilever-owned ice cream brand Ben & Jerry has entered the fledgling direct-to-consumer channel in the US.
The Vermont-based company is offering its customers – whom it refers to as "fans" – pints of ice cream in the post via its new store.benjerry.com concept.
The online storefront offers a selection of Ben & Jerry's traditional and non-dairy pints as well as the newest innovation to hit ice cream shelves, the Pint Slice.
Ben & Jerry's associate global innovation manager Jody Eley said: "With increasing popularity of online shopping and fans seeking to get their hands on a pint via mobile, now was the perfect time for us to bring the Ben & Jerry's experience to e-commerce."
Ben and Jerry's products are distributed in 35 countries but the e-commerce offering is for the US only. It has gone live following a soft launch.
Explaining the thinking behind the launch, a company spokesperson said: "More of our fans are connecting with us online and we wanted to provide another way for them to purchase Ben & Jerry's.
"This allows them to find the flavours that might be hard to find, to purchase some merchandise or even, buy our fan favourite, pint lock."
The move comes amid growing interest in the prospects of the direct-to-consumer channel in the US, a market where the e-commerce sector has been slower than other western markets to take off but is expanding.
just-food column from June 2017: Direct-to-consumer to play minor role in US grocery e-commerce.