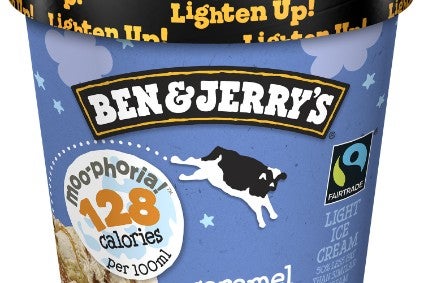 Ben & Jerry's, the US ice-cream business owned by Unilever, has signed up to a campaign calling on companies to not advertise on Facebook's services in July.
The Stop Hate for Profit campaign was launched last week by organisations including US civil-rights group The National Association for the Advancement of Colored People and The Anti-Defamation League.
They are urging "advertisers to stop supporting hate and extremism on Facebook" by not promoting themselves nor the products on the tech giant's services next month.
Facebook, the campaign claims, "allowed incitement to violence against protesters fighting for racial justice in America" in the wake of the deaths of black and ethnic-minority citizens including George Floyd and Rayshard Brooks.
In a statement issued yesterday (23 June), Ben & Jerry's said it would stop its paid advertising on Facebook and Instagram in the US during July.
"Ben & Jerry's stands with our friends at the NAACP and Color of Change, the ADL, and all those calling for Facebook to take stronger action to stop its platforms from being used to divide our nation, suppress voters, foment and fan the flames of racism and violence, and undermine our democracy.
"As of July 1st, we will pause all paid advertising on Facebook and Instagram in the United States as part of the #StopHateForProfit campaign. We call on Facebook, Inc. to take the clear and unequivocal actions called for by the campaign to stop its platform from being used to spread and amplify racism and hate."
Stop Hate for Profit argues Facebook "amplified white nationalists by including news sources with known extremist ties in their 'fact checking' programme".
The campaign also argues Facebook "turned a blind eye to blatant voter suppression on their platform".
In a statement widely shared across media outlets, Carolyn Everson, vice-president of Facebook's global business group, said: "We deeply respect any brand's decision, and remain focused on the important work of removing hate speech and providing critical voting information."