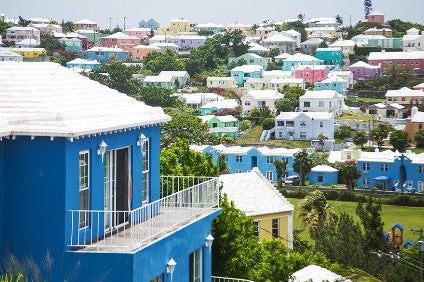 Bermuda's government has launched a public consultation on its plan to implement a sugar tax.
However, suggesting the tax is a done deal, Bermuda said the consultation is to seek views on the detailed policy design rather than to seek views on alternative proposals.
The sugar tax plan follows a survey from the country's ministry of health which found 75% of the island's adult residents are overweight and more than a third of adults are obese. The prevalence of obesity and diabetes is one of the highest among Organization for Economic Co-Operation and Development (OECD) countries.
Bermuda's government began the consultative process by setting out specific objectives and identifying options. The current stage is determining the best option and developing a framework for implementation including detailed policy design.
While other jurisdictions have largely focused on sugary drinks, the proposal for Bermuda also includes food items such as confectionery and plain sugar. The proposals target a list of items for added levies at the point of their importation into Bermuda.
The sugar tax plans dol not include milk-based drinks or alcoholic drinks.
The consultation period, spanning eight weeks until 1 March, is expected to yield feedback to be considered as part of a sugar tax model for Bermuda – a British Overseas Territory – with an expected implementation date later this year.
Bermuda said that, in studying their methods of implementation, it is being guided by the World Health Organization, the Pan American Health Organization and other international bodies with respect to benefits derived from a sugar tax.
It said the goal of the sugar tax "is to curb unwanted consumption of these foods which contribute no nutritional value to our daily diets".