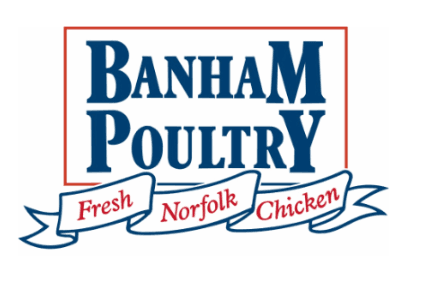 UK turkey producer Bernard Matthews is among parties looking to acquire beleaguered Banham Poultry, an independent family-owned business based in Norfolk, in eastern England.
Local media reported Bernard Matthews, which was bought out of administration by UK-based 2 Sisters Food Group owner Ranjit Singh Boparan in 2016, is among two interested parties bidding for Banham.
Banham Poultry is reportedly putting itself up for sale after a financially difficult summer, with hundreds of jobs at risk, mainly 160 agricultural staff.
The company supplies major supermarkets, retailers and wholesalers from its site in the town of Attleborough with weekly chicken sales of 650,000, according to its website. The company's annual turnover is approximately GBP100m (US$130.6m).
A spokesperson for Bernard Matthews told just-food today (5 October) that the company would seek to redeploy the remaining staff if its bid is successful, in line with UK regulations to protect employees when businesses change hands – the Transfer of Undertakings (Protection of Employment) Regulations (TUPE).
2 Sisters and other businesses within the Boparan empire have other manufacturing operations in the region.
"If successful, we can immediately TUPE transfer 160 employees who work in Banham's agricultural base, securing all these roles, and therefore many other jobs in the supply chain," the spokesperson said. "Additionally, we are very hopeful all remaining Banham colleagues can be redeployed across our sites in East Anglia, where the group of companies has seven locations employing around 3,000 people."
Bernard Matthews was bought by Mr. Boparan's private investment vehicle, Boparan Private Office, in 2016 after it was put into administration by its previous owner, private-equity firm Rutland Partners, which had owned the business since 2013. In August, the turkey producer announced it was"back on track" and about to create 400 jobs in Norfolk.