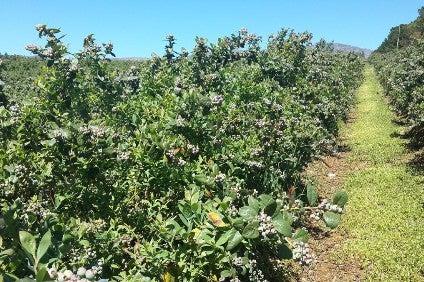 BerryWorld Group, the UK-based soft fruit specialist, and Beekers Holdings from The Netherlands are to merge after a ten-year joint venture.
It is intended the two businesses will join forces in December to provide a platform from which to grow the BerryWorld European business.No financial details pertaining to the deal have been disclosed.
Wil Beekers, managing director of BerryWorld's European division, said: "This consolidation of our joint venture into a single business is the next step in the highly successful evolution of BerryWorld Europe.
"Our team is looking to the future direction of the business and we're excited about the emerging possibilities that the European market offers.
"As a grower, I am pleased that the combined business will be able to take advantage of the synergies in demand for our market-leading package of strawberry, raspberry, blackberry and blueberry varieties across our customer base. There is potential for household penetration growth in central, eastern and southern Europe."
Adam Olins, managing director of Hertfordshire-based BerryWorld Group, said: "The UK market has led berry growth and product innovation over the past decade. As a result, the UK berry market is more developed and mature.
"The total value of the European soft fruit market is currently three times that of the UK on the back of significantly lower penetration for all berry types. We see enormous potential, therefore, in a number of EU territories.
"Combining our BerryWorld Europe team makes perfect sense as we continue to grow the BerryWorld brand across the EU."
A BerryWorld spokesperson said processing and office locations will remain unchanged post-merger while further information on the new ownership structure will be released in due course.