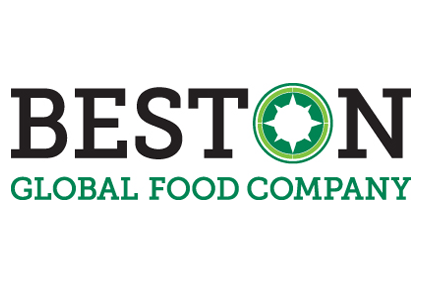 Australian meat, seafood and dairy business Beston Global Food Co. has relinquished its convertible notes in local organic dairy firm Paris Creek and agreed to sell its Wellington dairy farm to the company.
Beston said in an announcement to the Australian Stock Exchange the deal will provide it with AUD7m (US$5.2m) that it will use to expand its Beston Pure Dairies business.
Beston acquired a 26.5% indirect interest in Paris Creek prior to the IPO of the company. Beston said the indirect interest was structured in the form of a convertible note which earned interest of 9.5% a year until conversion or maturity.
The AUD5m in convertible notes invested in Paris Creek have been redeemed for face value and Wellington will be sold at its current valuation of AUD2m, Beston said.
As part of the settlement, Beston has entered into a supply arrangement under which Paris Creek supplies organic yogurt pouch packs as part of the "kids nutrition menu" provided by Beston to early childcare centres in Singapore. The first product will be launched next month.
Beston said its board had decided the company's capital investments in the dairy industry "will generate greater returns to shareholders by being deployed solely within Beston Pure Dairies, where the company can obtain economies of scale and develop new products without causing conflicts of interest with Paris Creek".
The Wellington dairy farm in South Australia was bought by Beston and leased back to its original owners "for conversion to bio-dynamic status", under the guidance of Paris Creek, with the factory extension completed in November 2016.
BGFC said the acquisition was to increase the supply of organic milk to Paris Creek "to meet the increase in production of dairy products associated with the installation of the new milk filling line, the ESL production facility and the yogurt filling line".
However, as a result of planning approval delays and wet weather, the construction and fit out of the new factory extension at Paris Creek and the installation of the new plant and equipment, "was pushed out well beyond the original timelines", BGFC said. "Consequently, the conversion of the notes on achievement of the key performance objectives did not occur during the 24-month term as expected."
The factory extension was completed in late November 2016 and the installation of the new bottling line, ESL facility and yogurt pouch pack line is now under way. But BGFC said commissioning of the new plant "is still some months away".
The Beston Pure Dairies factories at Murray Bridge and Jervois have operating capacities to process 300m litres of milk per annum, "and are likely to process around 60m litres this year". Beston said it plans to increase production to 100m litres of milk throughput per annum, once a mozzarella line is operational, "and then gradually increase this production over time, in line with new product development and sales, to the plants operating capacity of 300 million litres per annum".