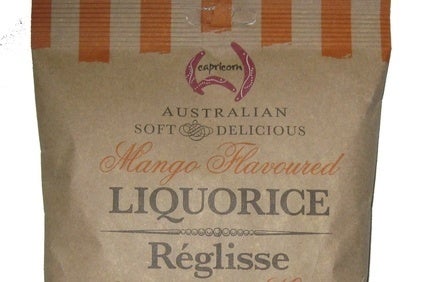 Betta Foods has become the second Australian confectioner owned by private-equity firm Re:Capital to move into administration.
The Capricorn liquorice maker joins a separate company – chocolate supplier Ernest Hillier – in calling in the administrators this month.
Re:Capital, the Australia-based investment arm of UK private-equity firm Hilco Capital, acquired Betta Foods in October, eight months after snapping up Ernest Hillier.
Paul McGowan, Re:Capital's CEO, said at the time there were "enormous opportunities" for specialist Australian confectioners.
Betta Foods generates revenues of A$40m (US$31.3m) and employs 180 staff at a plant in Melbourne. It also manufactures ice cream cones, marshmallows and jellies.
Accountancy firm Cor Cordis has been appointed as administrator. Bruno Secatore, managing partner at Cor Cordis, said: "We are confident the business can be sold as going concern. In the meantime, the company is going to trade so it will be business as usual while we meet with the company's management, customers and suppliers."
Ernest Hillier moved into administration two weeks ago. The company, formed in 1914, owns the Hillier's chocolate brand and manufactures for other confectioners and for products sold under retail private labels.
Announcing the move into administration on 15 January, Secatore said Cor Cordis had "received significant interest" from companies interested in buying Ernest Hillier as a going concern. Hillier's employs 60 staff.
A spokesperson for Cor Cordis declined to comment on the factors that led to Betta Foods or Ernest Hillier calling in the administrators.