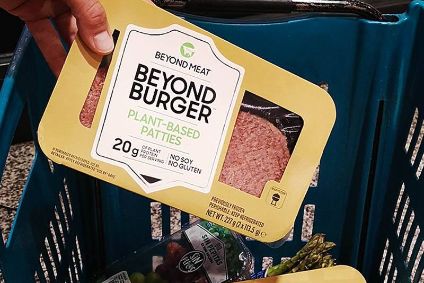 US plant-based meat company Beyond Meat has brought in experienced Coca-Cola executive Stuart Kronauge as its chief marketing officer.
Kronauge, who will join the California-based Beyond Burger manufacturer in January, has more than 20 years of marketing and brand building experience at soft drinks giant Coca-Cola, most recently as president, sparkling brands.
She held numerous key roles in the company's North America business, including president for its US operations and senior vice president for marketing.
In other new appointments in its marketing and communications team, Beyond Meat has brought in Marc Patrick as senior vice president of marketing and Shira Zackai as vice president and head of communications.
Patrick, who joins Beyond Meat next month, has spent more than 20 years at sports goods brand Nike while Zackai, who joins immediately, has more than 15 years of experience working in both agency and corporate communications.
Ethan Brown, Beyond Meat's president and CEO, said: "As we continue to expand at an accelerated pace, it is as important as ever that we continue to tell our story, that we remain in dialogue with a widening group of consumers, and that we educate the public on the nutritional and environmental benefits of Going Beyond.
"The addition of each of these accomplished leaders represents a continued investment in our vision to bring Beyond Meat to consumers across the globe."
Last month, Beyond Meat announced it had hired a former executive at e-commerce giant Amazon as its COO.