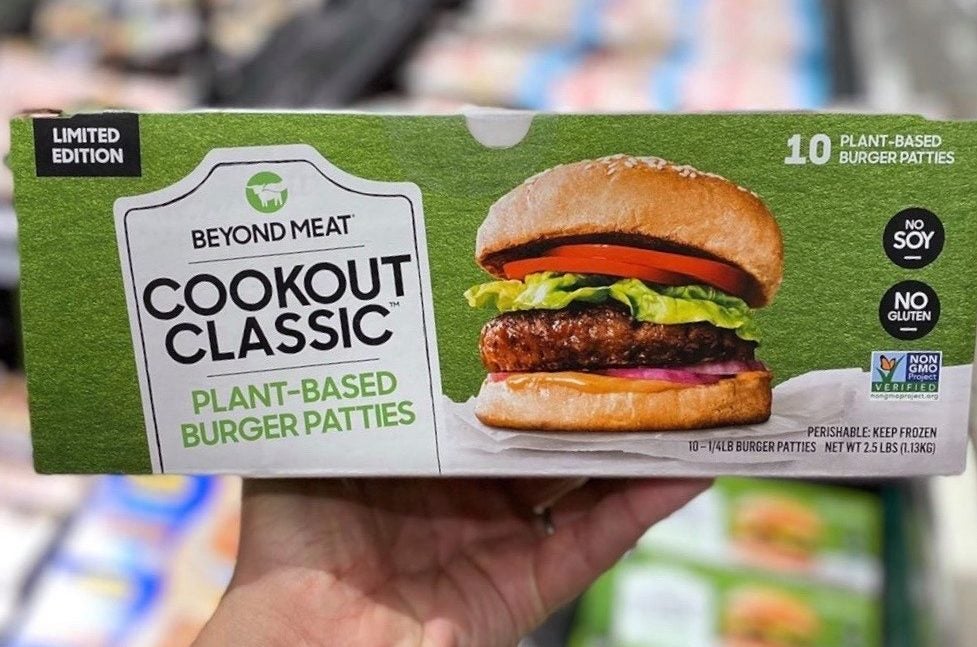 US plant-based burger firm Beyond Meat has partly blamed people eating out again following the Covid lockdown for its decision to reduce third-quarter revenue guidance.
The California-based business also cited problems with distributors and customer labour shortages. The company expects revenue of about $106m, down from its previous forecast of $120m to $140m. Analysts were looking for $134.3m, according to data compiled by Bloomberg.
Following the announcement today (22 October), Beyond Meat's shares were down about 11% in mid-morning trade at US$96.37. It is due to report third-quarter results on 10 November.
In a statement, the Beyond Burger maker said: "The company believes demand was impacted by broader on-going macro and micro-economic factors, including among others, the effects of the Covid-19 Delta variant.
"The company also experienced a decrease in retail orders that persisted longer than expected from a Canadian distributor coinciding with the re-opening of restaurants, expected incremental orders that did not materialise from a change in a distributor servicing one of the company's large customers, observed delays in distribution expansion and shelf resets believed to be driven by customer labour shortages, and incurred shortfalls at certain US foodservice customers believed to be driven by the effects of the Covid-19 Delta variant."
Beyond Meat also experienced operational challenges that led to unfulfilled orders, with severe weather a key driver, resulting in the loss of potable water for two weeks in one Pennsylvania facility and water damage to inventory in another.
But it said these impacts were partially offset by accelerated orders from an international customer during the third quarter.