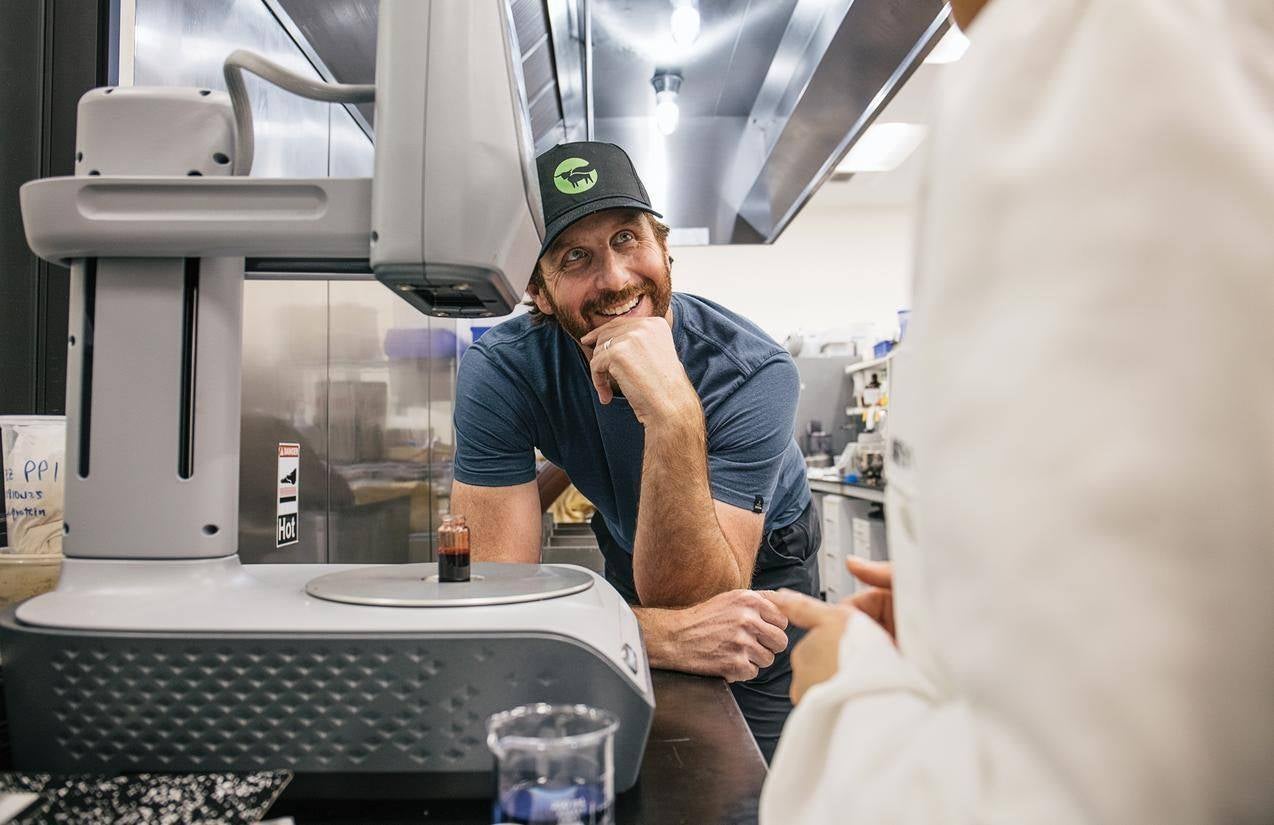 Ethan Brown, the founder and CEO of US alt-meat company Beyond Meat, has said taxes on activities creating negative externalities on society "does appeal" – but has stopped short of a calling for a tax on meat.
In an interview with UK broadcaster the BBC, Brown said the application of such Pigouvian taxes "is an interesting one".
However, asked if he would back a tax on meat, he added: "I think taxing things we want more of such as income and not taxing things we want less of, I've always wondered about that. So, in general, that type of taxation scheme is interesting to me. But I've got to leave it to others to work out the details."
Brown heads one of the businesses at the vanguard of the growing plant-based meat market. He set up Beyond Meat, now publicly-listed in 2009, and he told the BBC the company is "getting more and more penetration into the broadest swath of the market, which is people who are consuming animal protein".
He said consumers "are hearing this information about their health or maybe hearing about climate, or maybe uncomfortable with factory farming – they're deciding to cut down on their consumption of animal-based products".
Surveys have suggested consumers are put off plant-based meat because of the price premium it has over regular meat but Brown told the BBC: "For a few dollars at the centre of your plate, you can communicate what you're about, you don't have to go and buy that Tesla right away or some other electric vehicle, you can start by just doing something really simple, which is changing the protein at the centre of your plate."
In 2020, Beyond Meat's net revenue grew 36.6% to US$406.8m, with retail sales in the US and overseas more than doubling.
The company made an annual loss from operations of $49.3m against $489,000 in 2019. Its annual net loss was $52.8m, compared to $12.4m a year earlier. Beyond Meat pointed to investment in "headcount to support long-term growth", in efforts to expand internationally, IT spending and marketing, among other areas, as a factor.
In the first quarter of 2021, Beyond Meat's net revenues were up 11.4% at $108.2m, as retail sales offset pressure on the company's foodservice demand amid Covid-19. The group made a first-quarter net loss of $27.2m, against net income of $1.8m a year earlier. Adjusted for one-off items, Beyond Meat ran up a net loss of $26.2m, against net income of $3m in the opening three months of 2020. The company is set to announce its first-half financial results on Thursday (5 August).
Brown suggested plant-based meat prices will come down. Beyond Meat has an ambition for its plant-based products to be cheaper than conventional meat in three years' time. "As we scale, we'll begin to be able to under-price animal protein – if you look at our facilities, and you look at the facilities of say, some of our plant or animal-based competitors, right, we're still a very small company [but] that's going to change," he said.
Brown said one of the reasons Beyond Meat had tied up supply deals with fast-food giants McDonald's and KFC is because he believes that is the route to bringing costs down and to scaling up.
Beyond Meat's principal US rival, Impossible Foods, slashed its retail and foodservice prices earlier this year.
UK Prime Minister Boris Johnson said in March he is not in favour of a tax on meat consumption.
Just Food Analysis, April 2021: Carbon emissions and fiscal measures – a taxing problem for UK food