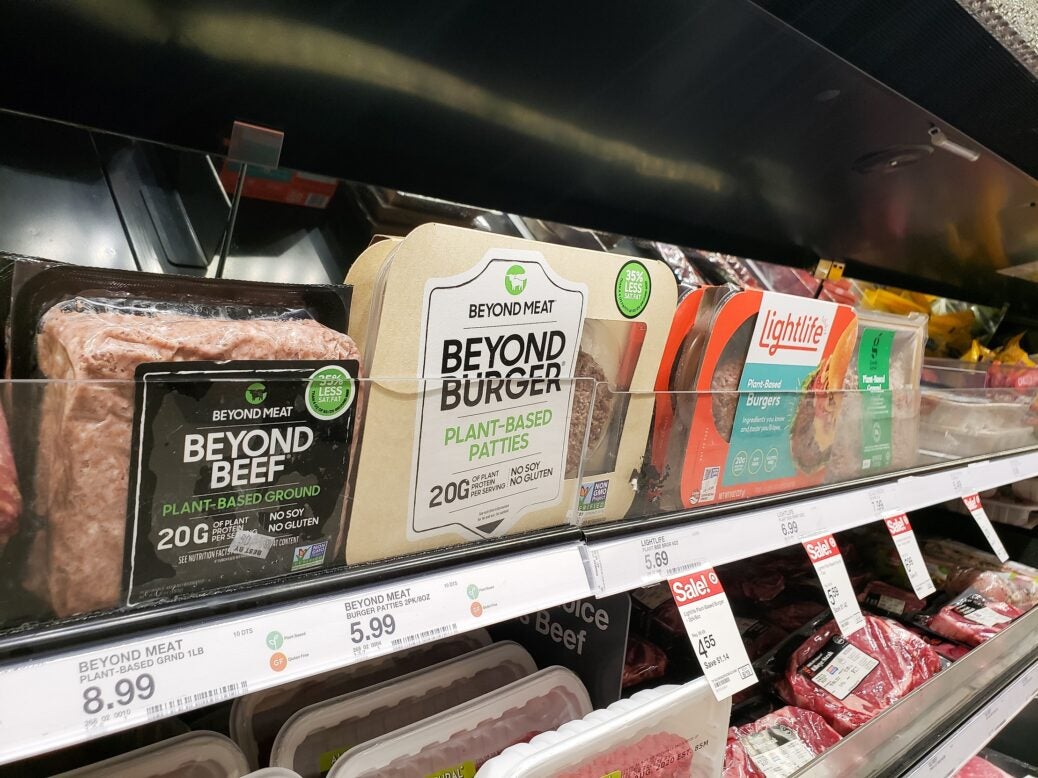 Plant-based meat producers Beyond Meat and Don Lee Farms have reached a mutual court settlement in a contractual dispute.
The case stretches back some five years. Los Angeles-based Don Lee Farms was once a contract manufacturer for Beyond Meat until CEO Ethan Brown terminated the partnership in 2017.
Family-owned Don Lee Farms claimed a breach of contract in the dispute, along with unpaid monies and fraud, suggesting Beyond Meat had "walked away from the agreement" and moved "production and processes developed by Don Lee Farms under the agreement to other food manufacturers".
In a joint statement yesterday (18 October), the companies said: "Don Lee Farms and Beyond Meat were parties to litigation filed in [a] state and federal court in California. Today, the parties entered into a confidential written settlement agreement and mutual release, pursuant to which the parties agreed to dismiss all claims and cross-claims asserted in the State Court Case and Federal Court Case with prejudice.
"No party admitted liability or wrongdoing in connection with the settlement. Both sides are satisfied with the outcome."
In a separate filing with the US Securities and Exchange Commission, Beyond Meat noted "Don Lee Farms and certain of its employees, on the one hand, and Beyond Meat, and certain of its respective current and former employees, on the other hand, were parties to litigation filed in the Superior Court of the State of California for the County of Los Angeles…and the United States District Court for the Central District of California".
While the maker of the Beyond range of products repeated the wording set out in the joint statement, the company added "the terms of the settlement did not have a material impact on Beyond Meat's financial position or results of operations".
That claim comes after last week's admission that Beyond Meat's third-quarter and full-year sales would be lower than the prior corresponding periods. It was also accompanied by an announcement of 200 job cuts for the loss-making business.
Ahead of the official quarterly results on 9 November, Brown blamed "current economic conditions" for the lay-offs.
Third-quarter sales are expected to be down 23% on last year at $82m. For fiscal 2022 as a whole, revenue will likely be 9-14% lower after Beyond Meat cut its forecasted sales to $400m-$425m.
In August, when the company revealed a separate, unspecified number of job losses from its more than 1,000-strong global workforce, the outlook was $470m-$520m, a cut in itself from a previous estimate of $560m-$620m.
Brown said: "While the company continues to review the drivers behind recent performance, the company believes it has been negatively impacted by ongoing softness in the plant-based meat category overall, especially in the refrigerated sub-segment, and by the impact of increased competition.
"Inflation is believed to be an underlying factor exerting pressure on the category as consumers trade down into cheaper forms of protein, including animal meat."
Meanwhile, Don Lee Farms is engaged in a separate court spat with Beyond Meat over its plant-based protein content claims dating back to the summer. Don Lee Farms alleges "Beyond Meat's Beyond Burgers contain methylcellulose – an ingredient that the scientific literature recognises does not occur naturally and is synthetically produced".
Media reports suggest that case has been referred for private settlement. Just Food has approached the two businesses to confirm.