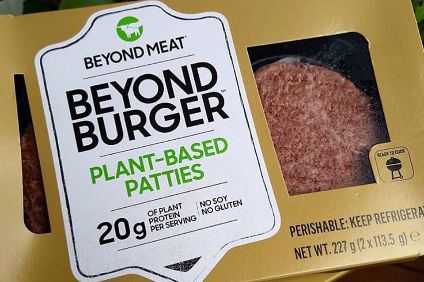 US alternative-protein business Beyond Meat is planning to expand its production capabilities in Europe after buying a manufacturing plant in the Netherlands.
The Beyond Burger maker has bought a facility in Enschede for an undisclosed sum. Details about the vendor were not disclosed. The plant is expected to be operational by the end of 2020.
The news comes as Beyond Meat officially opened its new European co-manufacturing facility in Zoeterwoude, also in the Netherlands, in conjunction with meat business Zandbergen, a project first announced last May.
Zandbergen World's Finest Meat, to give it its full title, has been distributing Beyond Meat products in Europe for a number of years.
At the new facility the company will produce the Beyond Burger and Beyond Sausage and, according to Beyond Meat, the plant will allow for more efficient distribution of its products across the EMEA region.
Ethan Brown, founder and CEO of Beyond Meat, said: "This latest investment in production capacity reflects our continued commitment to serving global markets.
"Our new facility in Enschede will not only bring production closer to the consumer, representing an investment in the markets and communities we serve, but is expected to allow us to leverage local supply chains, improving our cost structure and sustainability of operations."
Read just-food's analysis – Beyond Meat seeks to adapt despite bumper Q1