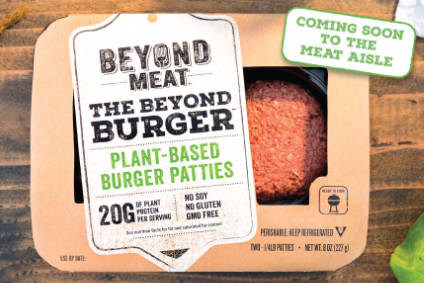 US-based plant-based protein manufacturer Beyond Meat has appointed Coca-Cola Co. executive Chuck Muth as its chief growth officer.
Muth's appointment is effective as from the end of this month. In his new role, Muth will be responsible for driving the distribution and growth of Beyond Meat's products in the retail and foodservice channels. At Coca-Cola, Muth was latterly vice president of sales.
"Chuck's clear-track record of driving substantial growth in brands big and small, established and challenger, is compelling," Ethan Brown, the CEO of Beyond Meat, said.
Muth added: "The brand's mission and purpose promises an amazing opportunity to effect positive change in the way the world eats and I look forward to playing a role in helping accelerate its growth."
Beyond Meat is a privately-held company that produces plant-based meat products from soy and pea proteins, that claim to offer the taste and texture of meat.
Last October, Tyson Foods, the largest meat processor in the US, announced it was investing an undisclosed amount for a 5% stake in Beyond Meat. The venture capital arm of General Mills, 301 Inc, has also invested in the company.