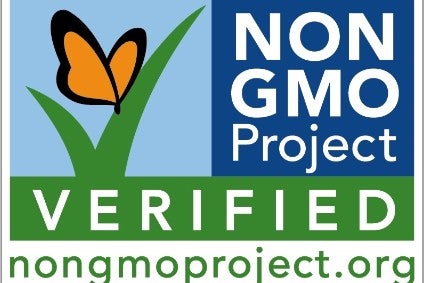 Plant-based protein firm Beyond Meat has secured non-GMO verification after a one-year application process.
Founded in 2009 by Ethan Brown, the California-based firm is becoming renowned for its meat-free Beyond Burger and Beyond Sausage as its products gain popularity with consumers. The Beyond Burger, launched in 2016, looks and tastes like beef, but is made entirely from plants without GMOs, soy or gluten. The Beyond Sausage came to market late last year.
Beyond Meat said it got the accreditation from the Non-GMO Project's Product Verification Program, North America's only third-party verification for non-GMO food and products.
Brown commented in a statement: "Our goal is to be on the centre of the plate for the entire family. And we believe the best way to serve the family is through a commitment to all-natural, non-GMO ingredients when building meat directly from plants. Though these tough guardrails make it harder for our scientists, we feel it is the right long-run decision for Beyond Meat and our consumers."
Beyond Meat explained the non-GMO Project's "stringent" verification process includes a comprehensive review of a product's ingredients, supply chain and manufacturing facilities to ensure end-to-end transparency.
Courtney Pineau, the associate director for the Non-GMO Project, added: "The Non-GMO Project celebrates Beyond Meat's tremendous achievements in verifying their entire line of products and their commitment to providing shoppers a transparent choice in the marketplace."
The Los-Angeles-based firm also said it opened a new innovation centre in July known as The Manhattan Beach Project in which 50 scientists and engineers are working to "crack the code on meat" and recreate it directly from plants.
Dr. Dariush Ajami, Beyond Meat's vice president for research and development, said: "Though not easy, we believe it is entirely possible to replicate the taste, texture, and appearance of meat using simple, non-GMO ingredients. To deliver on the hallmark taste, texture and appearance of a beef burger, we employ simple plant-based ingredients in fresh ways: peas provide the protein, beets provide the meaty red hue, and coconut oil and potato starch ensure mouthwatering juiciness and chew."
Meanwhile, another US plant-based meat supplier, Impossible Foods, said it has received a "no-questions letter" from the US Food and Drug Administration validating the unanimous conclusion of food-safety experts that its key ingredient is safe to eat.
The company's flagship product, the Impossible Burger, is made with plant-based ingredients including soy leghemoglobin, which is a protein that carries "heme", an iron-containing molecule that occurs naturally in every animal and plant.
According to a statement, the FDA had to review test data about soy leghemoglobin to assess its status as "generally recognised as safe". (GRAS). FDA researchers also reviewed the comments of top food safety experts, who unanimously concluded that soy leghemoglobin is safe to eat and compliant with all federal food-safety regulations.
The FDA said: "We have no questions at this time regarding Impossible Foods' conclusion that soy leghemoglobin preparation is GRAS under its intended conditions of use to optimise flavour in ground beef analogue products intended to be cooked."
Impossible Foods' founder and chief executive, Dr. Patrick Brown, added: "Getting a no-questions letter goes above and beyond our strict compliance to all federal food-safety regulations. We have prioritised safety and transparency from day one, and they will always be core elements of our company culture."