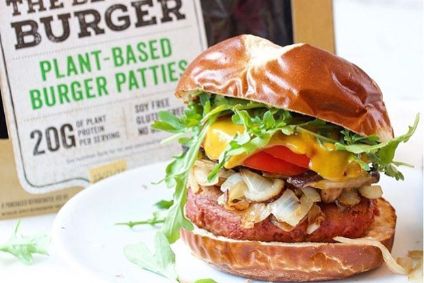 US meat alternative business Beyond Meat has filed for a US initial public offering (IPO).
The move was first mooted last month.
The California business – behind the Beyond Burger and other plant-based meat alternative products – is looking to raise up to US$100m through the share sale.
The company – which last week launched in the UK through big four supermarket Tesco – has backers including Microsoft Corp. co-founder Bill Gates and Don Thompson, McDonald's former chief executive officer.
But according to its IPO filing, the largest backers of Beyond Meat, founded in 2009, are venture capital firm Kleiner Perkins Caufield & Byers, which owns 16% of the company, and Obvious Ventures with 10%.
US meat giant Tyson Foods owns a 5% stake in the business.
In the US, its products are sold by grocers such as Kroger and Whole Foods, as well as appearing on restaurant menus for TGI Friday's and A&W Canada.
New agency Bloomberg reports Beyond Meat had a net loss of $30.4m on net revenue of $32.6m in 2017. That compares with a net loss of $25.1m on net revenue of $16.2m a year earlier.