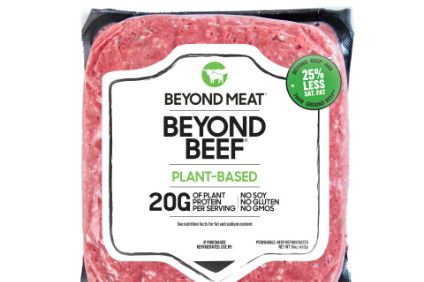 Beyond Meat, the US vegan-food start-up, saw trading in its shares start on Thursday (2 May) – and the performance of the company's stock caught the eye, with the value of the firm's shares more than doubling.
Shares in the California-based business, which sells in the US and in a growing number of international markets, began trading at US$25 a share on the Nasdaq stock exchange yesterday. The shares ended the day at $65.75.
According to Bloomberg, the jump in Beyond Meat's share price on day one was the best debut of any company listing in the US since at least 2008 when considering IPOs that raised at least $200m.
The closing-day share price gave Beyond Meat, a company set up in 2009, a market capitalisation of $3.9bn. Last year, Beyond Meat generated revenue of $87.9m, up 170%. It ran up a loss of $30m amid R&D, sales and marketing costs as the firm stepped up its expansion plans.