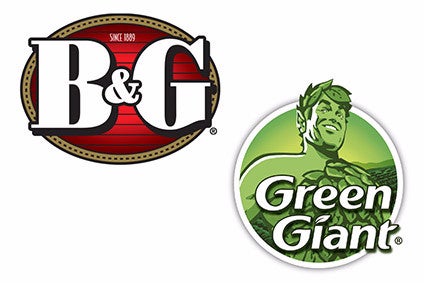 B&G Foods said that it anticipates sales and earnings to continue to rise in 2016 on the back of acquisition-driven growth last year. 
Reporting its full-year results, the US group said sales totaled US$966.36m in 2015, up from $848m in the prior year. Growth was supported by acquisitions including Green Giant and Mama Mary's, which offset the impact of one less trading week in the period and a 0.1% drop in organic sales. 
B&G said that it expects its top-line momentum to continue into 2016 and the group forecast sales of $1.38-1.42bn in the coming year. B&G provided an adjusted EBITDA range of $294-$304m and adjusted EPS of $1.98 to $2.09. 
In 2015, B&G's adjusted EBITDA – stripping out various one-time costs – totaled $217.8m. Operating profit rose to $172.3m, versus $116.1m, as the group lapped 2014's Rickland Orchards product recall. Net profit was also up, climbing to $69m in 2015 against almost $41m in 2014. 
"2015 was a year characterised by a return to our long history of solid, disciplined financial performance, the continuation of our long-standing acquisition preference for centre of the store shelf-stable brands with our acquisition of Mama Mary's, and of course our transformational acquisition of the Green Giant brand. We are excited to enter the frozen food category and by the other possibilities that an iconic brand like Green Giant provides us, and we are truly inspired to reinvigorate Green Giant for today's consumer through innovation and enhanced marketing. Overall, I am extremely proud of what we accomplished in 2015 and look forward to another rewarding year in 2016 for our customers, our consumers and our shareholders," said Robert Cantwell, president and CEO.