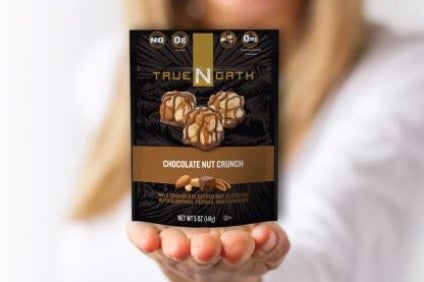 B&G Foods, the US group behind brands including Green Giant vegetables and TrueNorth snacks, has forecast rising sales and earnings for this year.
The company expects its net sales to be in a range of US$1.64-1.68bn.
B&G also forecast adjusted EBITDA of between $360-375m and adjusted diluted earnings per share of $2.13 to $2.27.
The estimates came alongside a set of results for 2016 that were, in part, helped by recent acquisitions, including that of Green Giant from General Mills, which B&G completed in November 2015.
"In 2016, much of our year was focused on the Green Giant integration. We also continued to execute a key tenet of our growth strategy by completing two acquisitions in the fourth quarter; the spices and seasonings business of ACH Food Companies and the Victoria brand. Our base business, however, was not immune to the top-line challenges affecting our industry," B&G president and CEO Bob Cantwell said.
Last year, B&G's net sales increased 44% to $1.39bn.
However, the company said net sales from its base business fell 2.1% to $942.3m hit by competition in the syrup category and high almond prices hitting demand for its TrueNorth brand.
The company's operating income stood at $254m, compared to $172.4m in 2015.
The group provided a figure for adjusted EBITDA, which excluded factors including M&A expenses and impairment costs, jumped 47.9% to $322m.
B&G's net income rose 58.4% to $109.4m. Its adjusted net income was up 51% at $131.1m.
Cantwell added: "In just over two years we have nearly doubled the size of the B&G Foods, and with rapid growth comes significant challenges but also significant opportunities. For 2017 our top priorities are to deliver superior customer service, stabilise our core portfolio of brands through strategic and tactical marketing support, continue to harness the power and positive momentum of the Green Giant brand to drive top-line growth, and successfully integrate our two most recent acquisitions. We have a significant amount of work ahead of us in 2017, but my confidence in our team and our ability to deliver results and achieve our goals is as strong as ever."
Reflecting on B&G's results and forecasts, Andrew Lazar, an analyst at Barclays, said: "B&G Foods' 4Q16 closed out the year on a bit more of a dour note, as the company's base business and recently-acquired Green Giant unit both performed below Street expectations on the top line and margin – while current consensus for 2017 EBITDA falls at the high end of the company's 2017 EBITDA outlook."