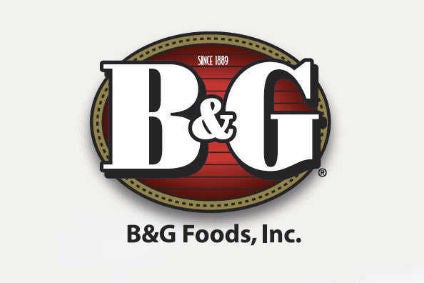 US-based B&G Foods has announced its chief executive officer Bob Cantwell is to retire in April and will be replaced by current chief commercial officer Kenneth Romanzi.
The New Jersey business – which owns brands such as Green Giant and Back to Nature – said Cantwell will remain with the company as an M&A and corporate finance consultant. He has worked for B&G for more than 35 years with 23 of those being in leadership positions.
Romanzi has had a long career in the food industry, working for WhiteWave Foodss, Nabisco, Cadbury Schweppes and PepsiCo-owned Frito-Lay before B&G.
Stephen Sherrill, chairman of B&G's board of directors, said: "Bob Cantwell has been a key member of our management team for more than 35 years. During Mr. Cantwell's tenure, B&G Foods has completed more than 20 acquisitions and grown from a small, regional pickle company to a leading public food company with a diverse portfolio of iconic brands.
"As chief executive officer over the last four years, Mr. Cantwell has transformed B&G Foods by completing six acquisitions, including the Green Giant acquisition and the spices & seasonings acquisition, the two largest acquisitions in company history, and the company's net sales have approximately doubled."
Speaking about his successor, Cantwell said: "During the past year, Ken has demonstrated that he has the experience and leadership skills to successfully lead B&G Foods to its next phase of growth. Ken has been a terrific partner and I am confident that he is the right person to guide B&G Foods into the future.
"I look forward to continuing to work with Ken and B&G Foods' strong M&A and capital markets transactions team."