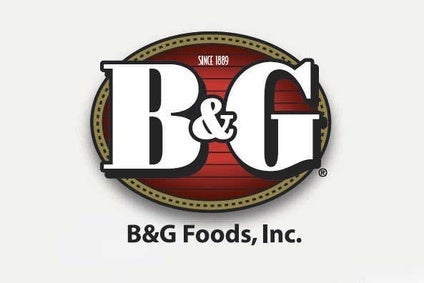 US food group B&G Foods made a US$4m loss in the third quarter of 2014 as it booked impairment charges on Rickland Orchards, a snack bar business it bought last year.
The loss was included in a mixed set of results from B&G, which also cut its forecast for annual adjusted EBITDA.
For the three months to 27 September, B&G ran up a net loss of $4.4m, compared to income of $15.6m in the third quarter of 2013.
The company generated EBITDA of $11.2m, down sharply from the $43.6m it made a year earlier.
It booked an impairment charge of $34.2m after it wrote off inventory of raw materials and finished goods related to Rickland Orchards.
"The impairment and other charges related to last year's Rickland Orchards acquisition reflect obviously disappointing sales results in that brand, primarily in the warehouse club channel," president and CEO David Wenner said.
Group sales increased 15.2% to $209m, boosted by recent acquisitions, although B&G said there was a 1.4% rise in "base business" volumes.
B&G booked adjusted EBITDA of $49.5m for the quarter, up 7% on the year. However, it reduced its forecast for adjusted EBITDA by 1% to around $202-206m.
Wenner added: "We believe that B&G Foods' overall business is headed in the right direction in both volume and pricing going into the fourth quarter and fiscal 2015."