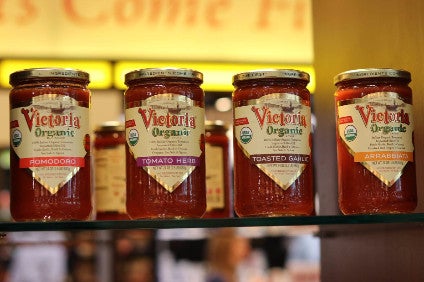 US group B&G Foods has reported lower first-quarter earnings and, though the company's sales increased year-on-year, its top line was helped by acquisitions.
The Green Giant owner posted a 1.3% fall in net income to US$32.8m for the three months to 1 April.
Adjusted for factors including acquisition-related costs and the loss on the disposal of a research centre in Minnesota, B&G Foods' net income declined 0.4%.
The company gave an EBITDA of $83m, which it said was down 0.9% on the first quarter of 2016. Adjusted for one-off items, B&G Foods said its EBITDA stood at $92m, up from $89.6m a year ago.
B&G Foods' net sales grew 18.4% to $417.9m, boosted by the company's acquisition of US spices and seasonings assets from Associated British Foods in November and its purchase of local pasta sauce maker Victoria Fine Foods in December.
The company said net sales from its "base business" fell 2.4% to $344m. It pointed to lost distribution for some Green Giant products, which it said it had forecast. Meanwhile, warmer-than-usual weather hit sales of soup brand Bear Creek Country Kitchens.
President and CEO Robert Cantwell said: "We started 2017 with a solid first quarter in line with our expectations and are reaffirming our guidance for 2017. Although we saw a modest decline in our base business net sales, we are encouraged by the strong performance of some of our key brands, including Pirate Brands and Ortega. We are also pleased that our Green Giant frozen products gained market share in each month of the quarter, with the gains accelerating in March."
B&G Foods is forecasting annual net sales of approximately $1.64-1.68bn and adjusted EBITDA of around $360-375m.