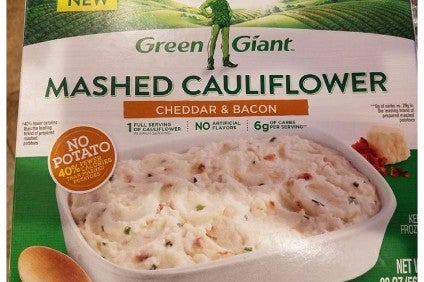 US-based B&G Foods, which owns the Green Giant range of products, has made Bruce Wacha its chief financial officer just three months after he joined the company.
Wacha joined the Parsippany, New Jersey, business in August as executive vice president of corporate strategy and business development, having spent three years as CFO at US-listed rice supplier Amira Nature Foods.
Now, as CFO and executive vice president of finance, he will oversee the company's finance organisation and be responsible for all financial and accounting matters.
He will also continue to oversee the company's corporate strategy and business development, including mergers & acquisitions, capital markets transactions and investor relations. He will continue to serve on the company's executive management team, reporting to president and chief executive officer Robert Cantwell.
Wacha takes up his new position on 27 November, replacing current interim CFO Amy Chiovari, who will continue in her role as corporate controller and assist with Wacha's transition to CFO.
Speaking about Wacha's promotion, CEO Cantwell said: "Since joining our executive team in August, Bruce has demonstrated excellent leadership skills, financial expertise and an excellent work ethic.
"I'm delighted to announce Bruce's appointment to CFO. Bruce is an experienced and talented executive and after working with Bruce the past few months I am confident that he is the right person to lead our finance organisation and help us achieve our growth objectives."