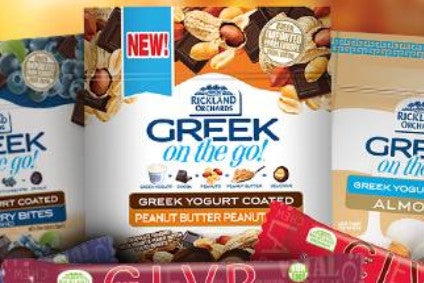 B&G Foods, the US group, has stopped selling products under the Rickland Orchards snacks brand it acquired three years ago.
The company revealed it had discontinued the brand alongside the publication of the group's second-quarter results on Thursday (28 July).
CFO Tom Crimmins pointed to "continued insufficient demand" for Rickland Orchards, which B&G Foods snapped up in October 2013 for US$57.7m.
The Rickland Orchards brand had only been in the US market a year when B&G Foods moved for the business. At the time, then B&G Foods president and CEO David Wenner said Rickland Orchards had achieved annualised net sales of more than US$50m, "with a strong presence across the club, retail, mass and convenience channels".
However, B&G Foods has indicated problems with the brand over the last two years. In October 2014, B&G Foods recorded a $4m loss for the third quarter of that year as it booked impairment charges on Rickland Orchards. Wenner said the brand had seen "disappointing results … primarily in the warehouse club channel".
A year later, B&G Foods lowered its forecast for sales in 2015 on the back of the continued poor performance of Rickland Orchards.
Speaking to analysts on Thursday to discuss B&G Foods second-quarter numbers, current president and CEO Bob Cantwell said: "The decision to discontinue the brand will allow our internal resources to better focus on the execution of our overall snack strategy and the execution of our strategy for the New York Style brand, which has had some challenges."