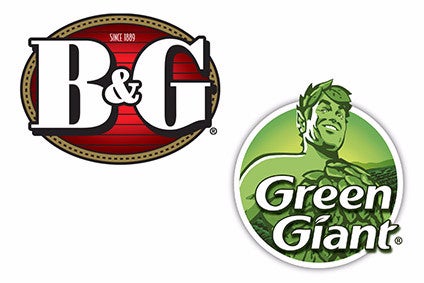 B&G Foods has booked an increase in third-quarter net sales of nearly 50% thanks to recent acquisitions but the US group revealed pressure on the top-line performance of its underlying business.
Net sales for the period were US$318.2m, a 49.2% increase over the same period a year ago.
B&G said the acquisitions in 2015 of Green Giant contributed $113.8m to the overall increase.
However, the company said base business net sales for the third quarter fell 3.7% to $204.5m. B&G Foods said around a quarter of the decline was due to falling sales of snack brand TrueNorth. Facing higher almond costs, B&G Foods upped the prices on its TrueNorth products, which "had a negative impact on consumer demand", the company said.
Operating income stood at $69.7m, up from $41.6m a year earlier. Net income for the third quarter was $32.4m compared to $19.8m for the year ago period.
President and CEO Robert Cantwell said: "Our third-quarter results reflect very strong profitability, as demonstrated by our adjusted EBITDA and adjusted diluted earnings per share, despite the overall poor sales performance of our base business. Reversing the base business net sales decline is a high-priority for the entire B&G Foods leadership team and we are working extremely hard to flatten out the recent base business sales trend in the first half of 2017."
Cantwell said: "The end of the third quarter and start of the fourth quarter also marks the beginning of a new and exciting time for B&G Foods as the transition services agreement for Green Giant is now complete and we have assumed full responsibility for the operation of the business. I anticipate that there may be some growing pains in the early stages of the post transition period, but I believe that our very capable team at B&G Foods will provide our customers with the same excellent level of service for Green Giant that we have historically provided our customers for all of our other brands."
B&G Foods announced new forecasts for annual net sales, adjusted EBITDA and adjusted earnings per share.
In July, B&G Foods had estimated net sales of $1.39-1.42bn, adjusted EBITDA of $317-327m and adjusted diluted earnings per share of $2.11 to $2.21.
On Thursday, B&G Foods trimmed its forecast for net sales to a range of $1.38-1.4bn. It upped its forecast for adjusted EBITDA to $322-328m but lowered the top end of its earnings per share forecast to $2.17.