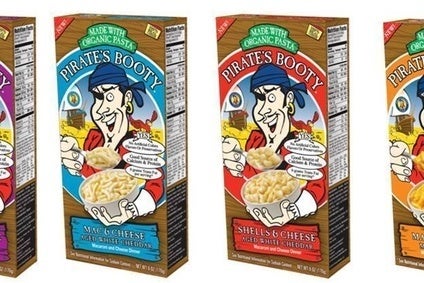 B&G Foods has posted a rise in first-quarter sales and profits despite the under-performance of the US group's Rickland Orchards brand.
The company saw net sales climb 10% but revealed the Rickland Orchards brand saw its own net sales decrease by $7.6m year-on-year. B&G said the performance was "a continuation of the weakness that caused the company to impair the brand's trademark and customer relationship intangible assets in 2014".
Elsewhere, B&G said it saw "solid growth in 17 of our brands" including Ortega and Pirate's Booty. Net sales of Specialty Brands which B&G acquired last April, contributed $22m to the overall increase.
B&G Foods reaffirmed full-year 2015 guidance ranges for sales and earnings. It has forecast net sales will hit $860-880m, adjusted EBITDA will reach $196-$202m and adjusted diluted earnings per share will come in at $1.48-1.55.