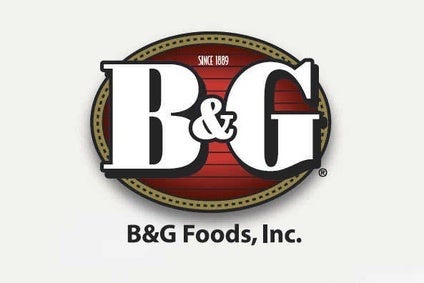 B&G Foods booked an increase in full-year sales, which were boosted by acquisitions, but higher costs and expenses related to a product recall dented the bottom line.
The US food maker revealed revenue in the 12 months to 3 January increased to US$848m, compared to $724.9m in 2013. During the period the group benefited from additional months of ownership of recently acquired businesses Specialty Brands, Pirate Brands, Rickland Orchards and TrueNorth. This contributed $133.6m to the overall net sales increase. 2014 also saw an extra week of sales, the company revealed.
Higher sales were more than offset by increased cost of goods sold and SG&A expenses. The bottom line was also hit by the impact of a product recall for Ortega and Las Palmas branded products. Full-year operating income slipped to $116m, down from $154m in 2013. Net earnings declined to $40.9m from $52.3m, the company revealed in a filing after the bell yesterday (18 February).
Looking to fiscal 2015, B&G said EBITDA is expected to be approximately $196-202m, and net sales are expected to fall in a range of $860-880m.