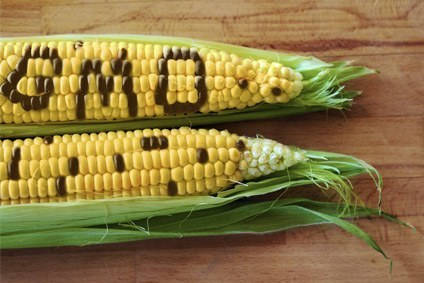 A US Senate committee has agreed a bi-partisan bill for a proposed national standard on the mandatory disclosure of genetically engineered (GE) ingredients – commonly known as GMOs – in most foods.
The head of Nestle USA welcomed the agreement. Chairman and CEO Paul Grimwood said: "We've been looking for a clear and consistent way to disclose GMO ingredients to consumers who rightfully want to know what is in their food and how their food is made. The proposed legislation accomplishes this in a way that benefits everyone in the food supply chain, from farmers and manufacturers to retailers and consumers."
The decision from the Senate agriculture, nutrition, and forestry committee. announced yesterday (23 June) comes with the US state of Vermont set to launch mandatory labelling of GMOs on 1 July.
Republican Agriculture committee chairman Pat Roberts said: "Unless we act now, Vermont law denigrating biotechnology and causing confusion in the marketplace is the law of the land. Our marketplace – both consumers and producers – needs a national biotechnology standard to avoid chaos in interstate commerce."
Roberts said the proposed legislation would "immediately prohibit states or other entities from mandating labels of food or seed that is genetically engineered". In addition, the US department of agriculture would establish "a uniform national disclosure standard for human food that is or may be bioengineered".
The proposed legislation would also require "mandatory disclosure with several options, including text on package, a symbol, or a link to a website", such as QR coding or similar technology. Under the proposals, small food manufacturers "will be allowed to use websites or telephone numbers to satisfy disclosure requirements", while very small manufacturers and restaurants would be exempted.
According to the proposals, "foods where meat, poultry, and egg products are the main ingredient are exempted". The legislation would prohibit the US agriculture secretary "from considering any food product derived from an animal to be bioengineered solely because the animal may have eaten bioengineered feed".
Pamela Bailey, the president and CEO of the US Grocery Manufacturers Association (GMA), said the proposed legislation is "the commonsense solution for consumers, farmers and businesses".
Bailey urged the Senate to "pass this bill quickly". She said "This bipartisan agreement ensures consumers across the nation can get clear, consistent information about their food and beverage ingredients and prevents a patchwork of confusing and costly state labelling laws."
"America's food industry fully supports the disclosure provisions in this legislation," Bailey said. "GMA members are committed to making available the product information that consumers want. We are pleased to see that the legislation enables transparency, clarity and consistency in disclosure and reflects the wide variety of ways that consumers will get this information about the foods they buy."
However, the Organic Consumers Association (OCA) said the bi-partisan agreement was "a deal that tramples on the rights of consumers, and the rights of states like Vermont to protect their own citizens". The OCA's international director Ronnie Cummins said the proposed legislation "nullifies Vermont's mandatory GMO labelling law, and replaces it with a law that replaces the requirement for clear, on package labels, with a convoluted, inconvenient and discriminatory scheme involving barcodes and 1-800 numbers".
Cummins said the proposed bill also gives food corporations another two years "before they are even required to pretend to provide consumers with any information at all about the GMO ingredients in their products".