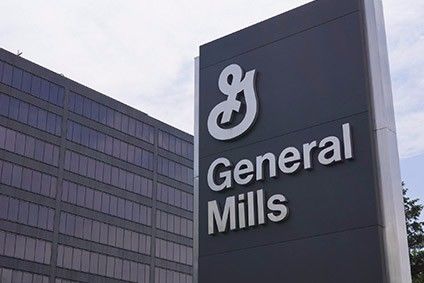 Foodservice giant Bidfood has formed an exclusive agreement with FMCG heavyweight General Mills to distribute its Green Giant brand of frozen vegetables in Saudi Arabia.
Bidfood said the deal builds on a previous agreement for the distribution of Häagen-Dazs, the ice cream brand owned by General Mills, to foodservice channels in the Kingdom.
Sleyman Ibrahim, the general manager of Bidfood KSA, said: "We are highly delighted to partner with General Mills, who has a long-established history of serving consumers with great taste and quality. It goes without saying that Häagen-Dazs is a household name throughout the world and Green Giant frozen vegetable products meet the increasing demand for nutritious, time-saving food options to match consumers' on-the-go lifestyles. 
"We are proud to introduce the two brands under our wide portfolio of products catering to the needs of the Saudi consumers and the foodservice industry in line with the highest safety and quality standards." 
The statement cited data from India-based Mordor Intelligence, which forecasts the foodservice market in Saudi Arabia will reach US$31.6bn by 2024, representing a compound annual growth rate of 5.9% from 2019, as more and more consumers eat out.
In 2015, General Mills sold the Green Giant brand to US peer B&G Foods. However, General Mills continues to run the Green Giant business in Europe and other select export markets, including Saudi Arabia, under licence from B&G.
Wissam Menkara, the regional foodservice manager for General Mills, added: "Saudi Arabia is an important market for us as we see huge demand for wider product variety and quality. We are delighted to extend our partnership with Bidfood KSA, which provides us with a solid opportunity to extend our supply in the KSA market through Bidfood KSA's extensive and multi-channel foodservice network."
General Mills reached an agreement to sell its Green Giant and Le Sueur vegetable business to B&G Foods in 2015. However, General Mills continues to operate the Green Giant business in Europe and other "select export markets" under licence from B&G Foods.