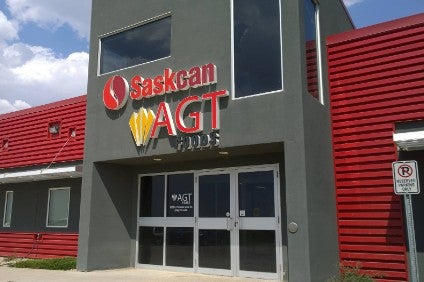 The largest shareholder in AGT Food and Ingredients plans to vote against a proposal from the Canada-based group's management to buy the retail and foodservice supplier.
Letko, Brosseau & Associates, an investment manager that says it "exercises investment control or direction" over around 18.6% of AGT Food and Ingredients' outstanding shares, said yesterday (25 July) it would not support the offer.
"Based on the firm's analysis, the proposed offer significantly undervalues the company and we remind the company's board of directors of its duty to consider the interests of all shareholders in reviewing the merits of this offer," Letko, Brosseau & Associates said.
Earlier on Thursday, AGT Food and Ingredients announced it had received "a non-binding proposal" from members of its management, including president and CEO Murad Al-Katib, to acquire the business.
Under the plans, management would buy all of the issued and outstanding common shares in AGT Food and Ingredients except those already held by the management and other "significant shareholders". Management holds around 17% of the company.
The proposal would see Fairfax Financial Holdings and Point North Capital keep their equity interests in AGT Food and Ingredients.
Management has told the canned food and ingredients supplier its plan has the financial support of Fairfax, which will provide financing. Fairfax holds around 10% of AGT Food and Ingredients.
The proposed offer is CAD18 (US$13.78) in cash for each common share, which AGT Food and Ingredients said would represent approximately a 37% premium to the closing price of the common shares on Wednesday.
AGT Food and Ingredients' board has agreed to establish a committee of independent directors to consider the proposal.
"There is no set timetable with respect to the independent committee's review, and AGT does not expect to make further public comment regarding these matters unless and until the independent committee approves a specific action or otherwise concludes its review," AGT Food and Ingredients said yesterday.