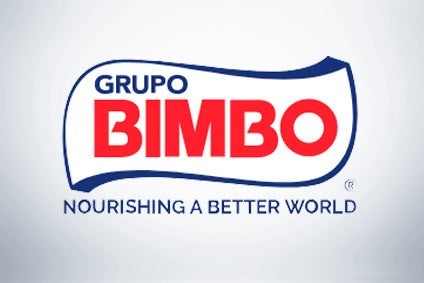 Grupo Bimbo is to acquire a factory in Spain, one of the Mexican company's largest overseas markets, from local peer Cerealto Siro Foods.
The two companies have signed a deal over a plant in Medina del Campo in central Spain. Bimbo said the factory manufactures sweet baked goods for customers including major Spanish retailer Mercadona. The acquisition, for an undisclosed sum, will see Bimbo start to manufacture sweet baked goods under private label in Spain.
Bimbo said the deal is subject to regulatory approval. In 2019, the company acquired a bread-making plant in the Spanish city of Valencia from Cerealto Siro Foods.
The Medina del Campo factory is one of two Cerealto Siro Foods has agreed to sell in Spain. The company is also set to offload a plant further north in Briviesca.
"In line with the divestments made in its bread and pastry businesses, both operations are being carried out in compliance with Cerealto Siro Foods' commitment to find specialist buyers for whom these categories are at the core of its strategy and with the capacity to make these businesses and the people who work in them grow," Cerealto Siro Foods said.
Last autumn, Cerealto Siro Foods also sold a biscuit-making factory in Jaén in southern Spain to local business executive Felix Gullón.
Bimbo announced its purchase of the factory in Medina del Campo alongside its 2020 financial results, which included higher sales and profits.
The company also provided a brief comment on its acquisition of India-based bakery group Modern Foods, which had been announced earlier in the day by the firm's previous owner, Indian private-equity firm Everstone Capital.
In a short statement, Bimbo described Modern Foods as "the market leader in south India" and said the deal "strengthens and expands Grupo Bimbo's geographical presence in India, as its current product portfolio and manufacturing footprint complement exceptionally well with the long-term strategy to grow in India".
Bimbo entered India in 2017 through the acquisition of a majority stake in local packaged bread group Ready Roti India, with brands including Harvest Gold.
In 2020, Bimbo's net sales rose 13.4% to MXN331.1bn (US$16.17bn), contributing to a 24.4% increase in operating income to MXN25.41bn. Bimbo's net majority income was up 44.2% at MXN9.11bn.
The company's sales from its combined Europe, Asia and Africa division grew 12.7% to MXN30.03bn, helped in part by the 2019 factory purchase from Cerealto Siro Foods. Sales from Bimbo's largest division, North America, were up 22.5% at MXN176.4bn. In Mexico, sales grew 1.9% to MXN104.59bn.