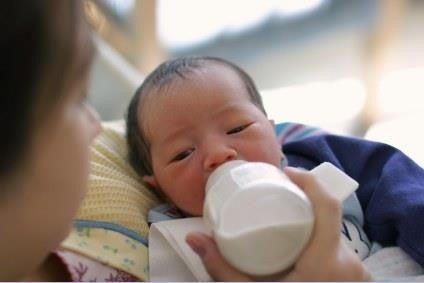 Biostime International Holdings has expressed "confidence" it can benefit this year from rising demand for infant formula in China – and the expected consolidation in the sector – after a year of declining sales from that side of its business.
The Hong Kong-listed company, which says it is the sixth-largest infant formula producer in China, reported higher revenues and profits in 2016 but saw its infant formula sales fall 4.5%.
"Looking ahead, we believe that the Chinese infant milk formula market will continue to consolidate as the enforcement of formula registration rules come into effect on 1 January 2018," Biostime said as it announced its 2016 financial results. "Price volatility is expected to continue in 2017 due to destocking as many players seek to reduce the number of product series before the enforcement of the registration rules.
"Post full implementation of the two-child policy and formula registration rules, we are confident that Biostime will benefit from both the increasing demand and market consolidation starting in the later part of 2017. At the end of 2016, we introduced the new Healthy Times organic infant milk formula series to the Chinese market to strengthen our offering in the supreme segment."
Biostime's infant formula sales fell 4.5% in 2016 to CNY3.2bn (US$464.6m). The company pointed to lower sales of its Adimil formula, which slumped by almost three-quarters amid "increased competition in the mid-tier segment" and distributors cutting inventories ahead of Chinese regulations setting limits on the number of SKUs per manufacturer. However, sales of Biostime-branded formula increased 4.4%, the company said.
The group, which also supplies baby care products, as well as adult nutrition lines, booked total revenue of CNY6.51bn, up 35% on 2015.
Biostime's EBITDA more than trebled to CNY2.04bn, as did its net profit, jumping to CNY1.05bn.