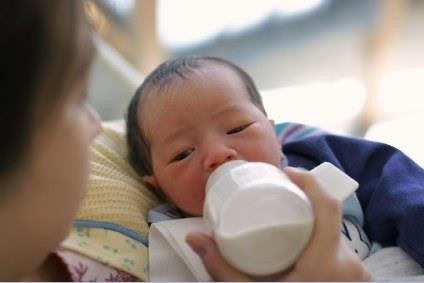 Hong Kong-listed nutritional products provider Biostime International Holdings has reported a rise in first-quarter sales, although revenue from its largest division – infant formula – fell.
Sales from Biostime's baby nutrition and care unit fell to CNY867.8m (US$133m) from CNY995.7 a year earlier.
Biostime said the infant formula market in China "remained competitive" in the quarter.
However, the company said its share of the infant formula market in China "remained stable" and increased to 6.2% for the period.
Pablo Zuanic, an analyst at Susquehanna International Group, said the sales trends from Biostime's infant formula division suggested rival Mead Johnson, the US-based group, had performed better in March.
"While the 13% drop is better than the -24% of the third quarter and -20% of the fourth quarter, it shows the company is still losing share in an overall market – presumably – growing mid-to-high single digit," Zuanic said. "Mead Johnson does not split China from its Asia sales, but if Mead Johnson Asia sales were down 9% year on year in the first quarter excluding foreign exchange, we estimate its China sales fell in the low-teens, which would be similar to the Biostime pace. Sequentially, however, Mead Johnson sales were up in the March quarter in China, while at Biostime sales were down almost 20%".
For the three months ended 31 March, Biostime's group sales rose to CNY1.47bn from CNY1.39bn helped by higher revenues from its adult nutrition and care business.
The company did not disclose figures for profits.