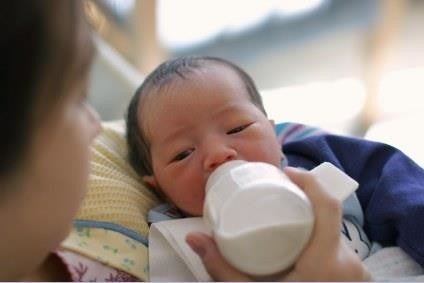 Biostime International Holdings, the Chinese infant formula producer, saw profits tumble in 2015 amid a jump in selling and distribution costs and a 16% fall in infant formula sales.
The Hong Kong-listed group posted net profit of CNY293.3m (US$45.3m), a fall of 63.6% on 2014. Fees from last year's acquisition of Australian supplements maker Swisse Wellness Group and R&D costs weighed on Biostime's bottom line but the company said its selling and distribution costs increased by a quarter amid investment in brand-building.
Biostime's revenue grew 1.8% to CNY4.82bn, boosted by the acquisition of Swisse. In the fourth quarter, Swisse, in which Biostime owns an 83% stake, added CNY838.1m to Biostime's sales.
Infant formula sales dropped 15.7% to CNY3.36bn. Biostime pointed to the launch of its SN-2 Plus Balanced formula in June, which led the company to embark on discounting to sell down the inventory of the previous version of its infant formula stocks.
Reporting its 2015 results on Wednesday (30 March), Biostime insisted it "continued to increase its market share" and "maintained a leading position" in 2015. It said it is "confident that the SN-2 Plus Balanced formulas will help it to maintain competitive advantage and achieve positive growth in the long run".
In 2015, amid the fall in Biostime's own infant formula sales and the investment in Swisse, infant formula accounted for just short of 70% of the group's revenue, down from 84% in 2014.
Nevertheless, Biostime said China's baby nutrition and care market "remains attractive" and said it will be boosted by the full implementation of China's new two-child policy.
In response to the growing popularity among consumers of baby speciality stores and pharmacy outlets, Biostime said it will look to expand in the channels to try to grow the nationwide distribution of its products.
US analyst Pablo Zuanic, who covers Mead Johnson's stock, published a note to clients on Friday giving his view of Biostime's results and recent investor day. "Biostime's performance and strategy reflective of the times," Zuanic wrote, reflecting on how competition, as well as the de-stocking, affected Biostime's infant formula sales in 2015.
"Strategy-wise, the company now imports its entire infant milk formula product range from France and Denmark, and generates 35% of its infant milk formula business in what it calls the supreme-tier segment – above CNY300 for a 900g canister," Zuanic said. "This segment is growing at a 30% pace and is projected to account for 20% of the overall market in China in 2016."