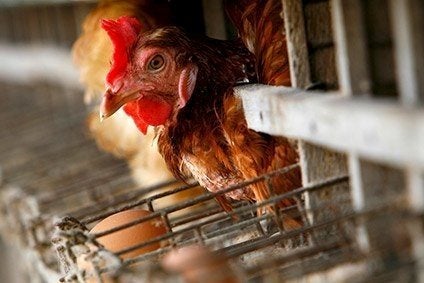 The UK Department for Environment, Food & Rural Affairs has announced it is lifting all restrictions imposed at a duck farm in east Yorkshire, following an outbreak of bird flu last month.
On 16 November, DEFRA confirmed the H5N8 strain outbreak at the farm. At the time there was a 10km restriction zone and a complete cull of all 6,000 birds on the farm to prevent any potential spread of infection. All restrictions were lifted on 21 December.
Chief vet Nigel Gibbens said: "Protecting our country from animal diseases is important for our economy, and our robust and thorough approach to tackling this outbreak means we are able to lift these restrictions at the earliest possible point allowed by EU law.
"This outbreak should serve as a reminder for the poultry industry of the importance of maintaining strict biosecurity to minimise the risk of infection, and I would urge keepers to remain vigilant for any signs of disease and report suspicions to their vet immediately".
Bird flu outbreaks were reported in Germany, Canada and the Netherlands also. The US too has reported cases in recent weeks, prompting Hong Kong and South Korea to halt imports.