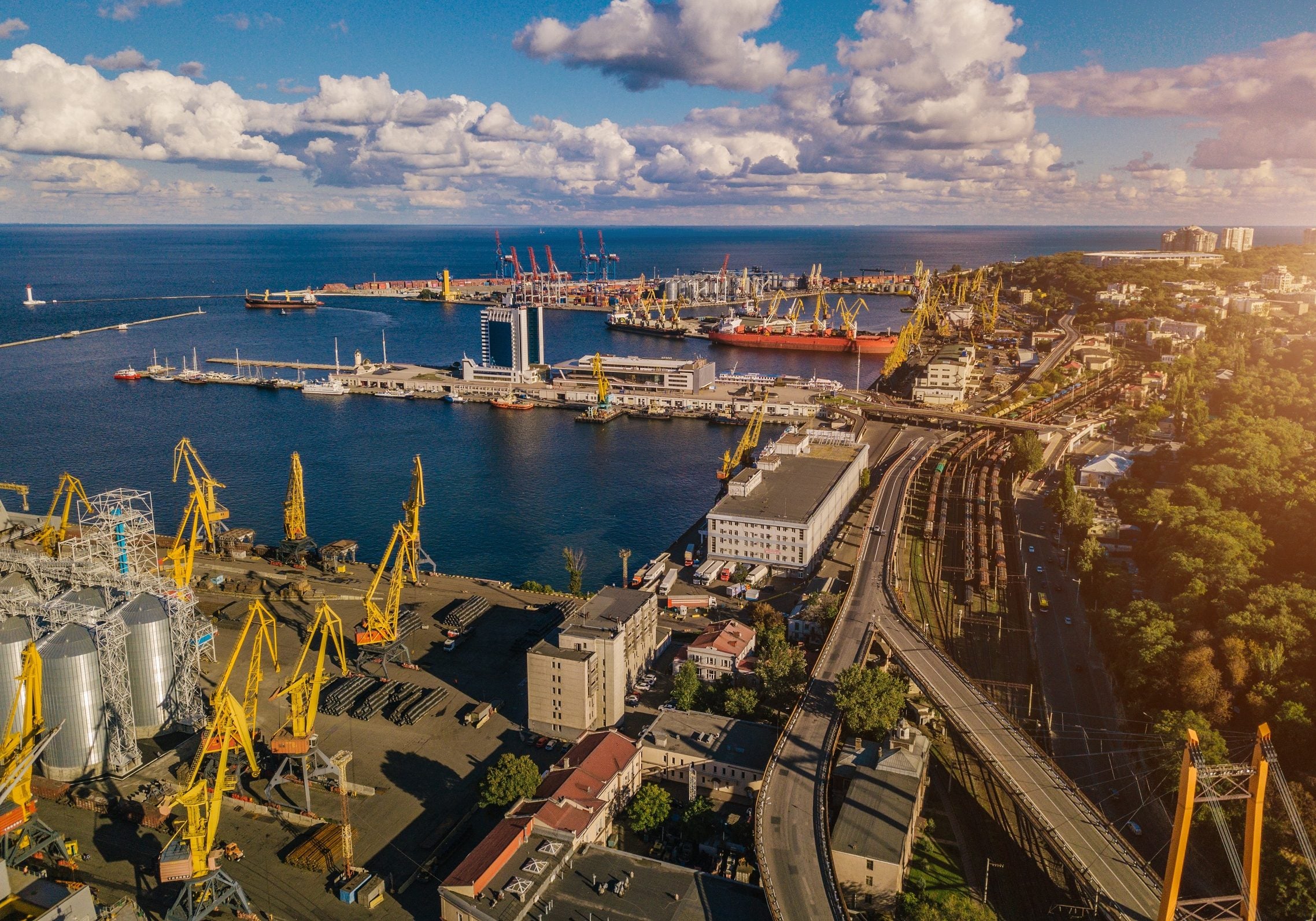 Moscow and Kyiv have prolonged their deal for Ukraine to export grain through the Black Sea.
The agreement, first signed last July amid fears of food shortages in developing markets and pressure on global prices, has been periodically extended – with the latest deadline set for tomorrow (18 May).
But another extension, for 60 days, was announced today despite concerns Russia was ready to walk away.
Russia insists a separate deal to ease restrictions on shipments of its food commodities and fertiliser has not been properly implemented.
According to Al Jazeera, a spokesperson for the Russian Foreign Ministry said the deal had been extended to help countries in need but added Moscow's assessment of the agreement "has not changed".
Oleksandr Kubrakov, Vice Prime Minister for the Restoration of Ukraine, confirmed the deal had been renewed until 18 July. He tweeted: "Grateful for our partners the UN and Turkey for efforts in strengthening food security. Main challenge now is to make [the Black Sea Grain Initiative] efficient by [the] cancellation [of] artificial barriers."
#BlackSeaGrainInitiative has been unblocked, continue to be valid till 18July as signed before. Grateful for our partners @UN 🇺🇳and Türkiye 🇹🇷for efforts in strengthening 🌏 food security. Main challenge now is to make #BSGI efficient by cancellation artificial barriers. pic.twitter.com/OIzLD2Nt4W

— Oleksandr Kubrakov (@OlKubrakov) May 17, 2023
The renewal was again brokered by the UN and Turkey. Recep Tayyip Erdogan, Turkey's President, said in a televised speech: "With the efforts of our country, the support of our Russian friends and the contribution of our Ukrainian friends, the Black Sea Grain Initiative has been extended by another two months."
In a statement on social media, UN Secretary-General António Guterres said: "I welcome the confirmation by the Russian Federation to continue its participation in the Black Sea Initiative for another 60 days. Even in the darkest hours, there is always a beacon of hope and an opportunity to find solutions that benefit everyone."
Ukraine's ability to ship grain through the Black Sea deal has led to frustrations among some EU member states.
Last month, Bulgaria, Hungary, Poland, Romania and Slovakia had banned imports of grain and selected other foodstuffs from Ukraine to protect prices for domestic farmers.
The five EU members were unhappy farmers were having to compete with cheap imports coming in from neighbour Ukraine.
Despite the countries introducing bans on imports, there had been allowances by countries for produce intended for third countries to cross their borders.
Nonetheless, the unilateral bans irked the EU, which earlier this month struck a deal with the countries.
Brussels described the agreement as "exceptional and temporary preventive measures on imports of a limited number of products" from Ukraine.
In a statement, the Commission said the deal centred on four products from Ukraine – wheat, maize, rapeseed and sunflower seed – even though there had originally been calls among the five member states for wider restrictions.
The deal, which lasts until 5 June, "is necessary given the exceptional circumstances of serious logistical bottlenecks" in the five countries.
The imports of the four foodstuffs from Ukraine can continue to enter other EU states and transit through the country's five concerned neighbours.