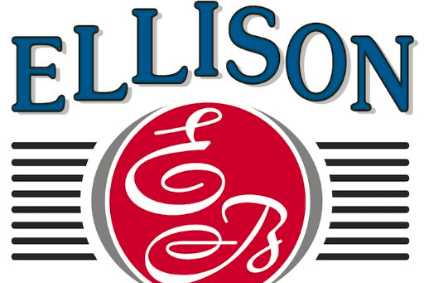 Blackford Capital has invested an undisclosed sum in US baked goods company Ellison Bakery. 
Ellison, which was founded by the Ellis family in 1945, manufactures cookie, snack bar, crunch and inclusion products for industrial, foodservice and retail customers. 
Further financial details were not disclosed and just-food was unable to reach either Blackford or Ellison for additional details at time of writing. 
"We're excited the Ellis family decided to entrust the future of Ellison Bakery with Blackford Capital. Ellison has established itself as a premier industrial bakery and is known for its high quality and extreme flexibility in supporting a wide range of customers," said Martin Stein, founder and managing director of Blackford Capital. 
The transaction marks the retirement of Rob Ellis, who stepped down as CEO six years ago and had remained with Ellison as CFO. Rob's sons, Jon and Jeremy Ellis, have headed up the business for the past four years and will continue to be "active" in the business post-transaction, Blackford noted. 
"The Ellis brothers had been looking for a financial partner that would help continue the legacy they had built with their father," Stein said. "We're honoured to play a part in Ellison's next chapter and we look forward to investing in the business, the employees, and the community as we continue the story of growth at Ellison."
Ellison has over 100 employees and operates out of a 115,000 square foot facility. 
"We're excited to benefit from the strategic experience and capital that Blackford brings and look forward to working with the entire team to execute our aggressive plans for growth," said Todd Wallin, president of Ellison Bakery. 
"We've experienced steady growth the last several years under the ownership of the Ellis Family. The Ellis family selected Blackford Capital as partner because of its shared values, aggressive growth strategy, and commitment to developing the existing team at Ellison… Together with Blackford, Ellison has strategically positioned itself for continued growth by preparing to invest in new production and packaging capabilities, as well as additional R&D resources."