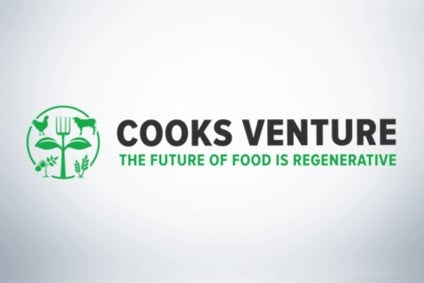 The founder of US meal-kit firm Blue Apron has launched Cooks Venture, a "next generation" food business "rooted in regenerative agriculture".
Matthew Wadiak, who was founder and former chief operating officer of New York-based Blue Apron, has founded a business which will sell pasture-raised, heirloom, slow-growth chickens, distributing both direct-to-consumer and in-store from July.
His new business – of which he is also chief executive officer – is promoting its regenerative agriculture and transparency credentials.
Regenerative agriculture refers to working with nature to utilise photosynthesis and healthy soil microbiology to draw down carbon. This is said to have the potential to reverse global warming and create a healthier food system.
New York-based Cooks Venture has acquired an 800-acre farm in Arkansas and two large processing facilities in Oklahoma in conjunction with the launch of the business.
At Blue Apron, Wadiak developed relationships with more than 250 farmers, ranchers and agronomists and said he sees an opportunity to improve the food system through better agriculture and lean management.
He said: "Cooks Venture is more than just a food company. There is no longer the option to continue the status quo of industrial agriculture and combat climate change. In order to feed the population and reverse climate change, we must move to regenerative systems. I've spent ten years partnering with thought leaders and scientists to perfect farming methodology and working diligently to regenerate the sources of food consumption.
"We are building better communities through progressive agriculture processes, while allowing consumers to vote with their dollars, to ultimately reverse global warming and create better tasting and healthier food."
Wadiak has brought together a team of specialists including Richard Udale, director of genetics, said to be the "world's foremost expert" in slow-growth breeding in the modern chicken industry and twice former president of the Poultry Breeders of America & former chairman of the Poultry Breeders Roundtable Symposium.
Cooks Venture will operate an online grocery store. Chicken will be delivered frozen, pre-packaged in "curbside recyclable packaging".
The company also plans to sell its products through retailers. It said it is not able to name distribution partners at this stage but that negotiations are on-going and it will be selling its chickens in grocery stores by the summer of 2019.
Wadiak said: "These are multi-hundred million dollar companies that everyone has heard of, but as this point were not able to disclose names."