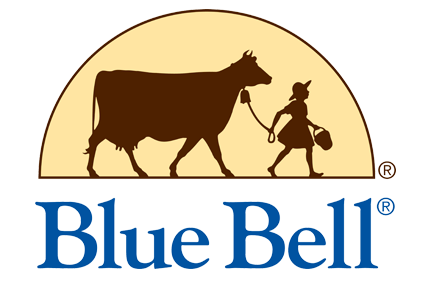 US ice cream maker Blue Bell Creameries has come to the "agonising decision" to lay off 37% of its workforce – around 1,400 employees – as it works to resume production in the wake of a massive listeria recall.
"Due to the extended timeline required to ensure the highest quality and safety of Blue Bell's products when the company resumes production, and because supply and distribution will be limited for some time to come, Blue Bell Creameries CEO and President Paul Kruse today announced… that the company will have to reduce the size of its work force and take other cost-cutting measures, including furloughs and salary reductions," the company said in a statement.
Kruse said that the move was necessary to ensure the "viability" of Blue Bell in the future.
Blue Bell said the process of cleaning and improving its four production plants will take "longer than initially anticipated", especially at the main plant in Brenham where major repairs and equipment replacements are expected. There is no firm timeline for when Blue Bell will begin producing ice cream again. When production resumes, it will be limited and phased in over time, the company added.
In addition to the redundancies in its manufacturing workforce, Blue Bell is cutting staff at distribution centres across the US. The following distribution centres will see staff reductions: Phoenix (two branches) and Tucson, Arizona; Denver, Colorado; Indianapolis, Indiana; Kansas City and Wichita, Kansas; Louisville, Kentucky; Albuquerque, New Mexico; Las Vegas, Nevada; Raleigh and Charlotte, North Carolina; Columbia, South Carolina; and, Richmond, Virginia.
The company's products have been linked to a fatal listeriosis outbreak in the US. Three people in Kansas have died in the outbreak linked to the consumption of Blue Bell ice cream. Seven other people in Kansas, Texas, Oklahoma and Arizona have fallen ill.