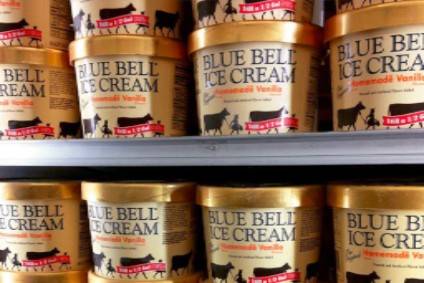 Blue Bell Creameries, the US company at the centre of a fatal listeria outbreak earlier this year, has resumed operations at its plant in Brenham in Texas, the ice cream maker's main production facility.
The company described operations as "limited" basis as it confirms new procedures introduced in the wake of the contamination are effective. Blue Bell said there is "no firm date" for when ice cream from the facility will be available for sale.
Production restarted at Blue Bell's sites in Alabama and Oklahoma in July and September. Greg Bridges, Blue Bell's vice president of operations, said: "We anticipate that our new procedures and enhancements that have already been implemented in Alabama and Oklahoma will also be effective in Texas. For now we will produce a limited number of products at each facility."
Blue Bell is going through a phased return to the market and last week announced its last move.
The third phase of a five-step re-entry will see Blue Bell products roll back out into most of Texas and southern Alabama. To begin phase three, Blue Bell will bring back 215 of its employees who were put on paid furlough earlier this year.
Blue Bell pulled its ice cream from the market in April after its products were linked to the outbreak.