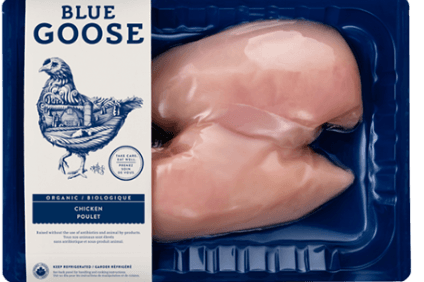 Blue Goose Capital Corp, a privately-held, Canada-based protein and organic food company, has acquired Ontario-based Tender Choice Foods for an unspecified sum.
Blue Goose said the acquisition of Tender Choice, which specialises in the processing, packing and distribution of meat products, will "contribute significantly" to its poultry division by "improving the vertical integration of its operations and providing the opportunity for future margin enhancement".
Tender Choice said its customers include "well-known brand names in Ontario and current export markets include the US, Russia, South Africa, Hong Kong and China.
Blue Goose is owned by Dundee, a public Canadian independent holding company. Proceeds from a recent unspecified investment in Blue Goose by Dundee and Serruya Private Equity Inc were used to fund a portion of the transaction, Blue Goose said. The company said it also secured a debt facility of approximately CAD35m (US$26m) from a Canadian bank "to provide additional funding for the acquisition, to enhance working capital requirements and to provide for future earn-out considerations".
Blue Goose president and CEO Ben Nikolaevsky said: "With the acquisition of Tender Choice, Blue Goose has acquired a tremendous platform to build on the rapid growth of its poultry operations, and allows us to facilitate our growth in the industry."
Blue Goose's focus is on the production, distribution and sale of organic and antibiotic and animal-byproduct free (AABF) beef, chicken and fish. The company owns more than 45,000 acres of farmland in British Columbia.